30 % discount on ASSIST PLUS
Claim your 30 % discount on the ASSIST PLUS pipetting robot.
You're not a robot, so don't act like one! Just attach a pipette and let the ASSIST PLUS pipetting robot do the work for you. 
Request a demo to see how the ASSIST PLUS can automate your liquid handling workflows for consistent results and unbeatable ergonomics.
Faster from tubes to plates! ASSIST PLUS automates multichannel and single channel pipetting protocols, including VOYAGER adjustable tip spacing pipette.
Intuitive program setup for everyone with VIALAB software!
Normalization and hit picking automated single channel pipetting module!
Find the right accessory for your labware! Various tuberacks available.
This offer is valid for orders placed by May 31, 2023.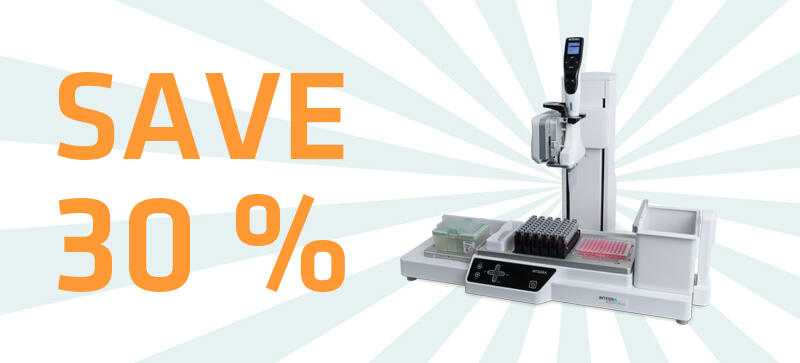 Offer valid in France only.
What our customers think of the ASSIST PLUS: