EVOLVE Sales Promotion 2022
BUNDLE AND SAVE ON ALL EVOLVE PIPETTES!
SAVE 40% AND RECEIVE FREE POPTOPS!
For every 5 EVOLVES you purchase at 40% off, receive 2 FREE PopTop Bases of your choice!
Quick set dials:
Adjust volumes more than 10 times faster than traditional pipettes by using three adjustable dials
Best-in-class pipette tips:
GRIPTIPS always attach firmly, align perfectly, and require minimal attachment and ejection forces.
Reusable PopTop Bases:
For enhanced durability and ease of use, pair reusable PopTop Base with any ECO GRIPTIPS for the most convenient pipetting experience.
To benefit from this offer please contact INTEGRA Biosciences by email or phone and mention the promotional code "EVOLVE-2022", or clearly write the promotion code on all faxed purchase orders. Discounts cannot be combined with any other offers. This offer is valid until December 31, 2022.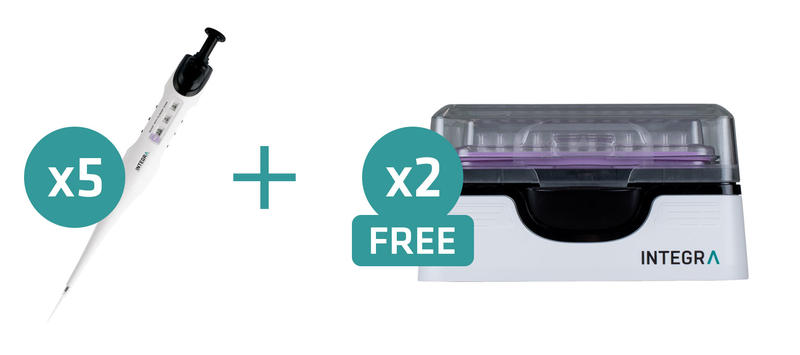 Offer valid in France only.
What our customers think of the EVOLVE: