WELLJET - WELL DONE! 
30% discount on WELLJET and WELLJET stacker. Maximize the productivity of your reagent dispensing applications at the most efficient and affordable price.

Features and benefits
Ease of use and flexibility for applications that require fast and precise bulk reagent dispensing, while saving valuable bench space.
Represents a technological breakthrough in bulk reagent dispensing, thanks to its pioneering EasySnap™ dispensing cassettes.

EasySnap cassettes are affordable, and easy to insert and remove from the unit without requiring (re-)calibration.

The only independent base unit and stacker unit on the market! Eliminates expensive and difficult integration steps.
To benefit from this offer, please contact INTEGRA Biosciences by email or phone and mention the promotion code "EASYSNAP2023". This offer is valid through December 31, 2023.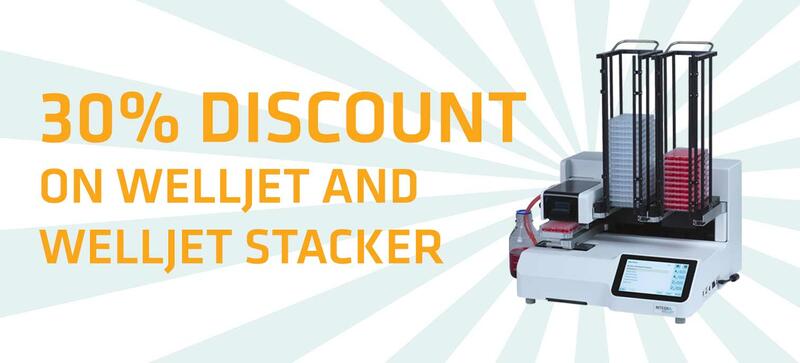 Offer valid in Germany/Austria only.
What our customers think of the WELLJET: