VIAFLO/VOYAGER End of Year Promo 2022
ELECTRONIC PIPETTE YEAR-END SALES!
Need more electronic pipettes for your lab? Take advantage of our year-end sales promotion to equip yourself with our award winning, lightweight and simple to use pipettes!

Buy 1 get 10 % off list price.
Buy 2-4 get 20 % off list price.
Buy 5+ get 30 % off list price.

Included in this promotion are:
Fixed spacing VIAFLO electronic pipettes, as well as the revolutionary automatic adjustable tip spacing VOYAGER.
Choose any pipette:
Fixed or adjustable spacing, all number of channels, and every volume size.
Discounts cannot be combined with any other offers. To benefit from this offer, please contact INTEGRA Biosciences by email or phone. This offer is valid until December 31, 2022.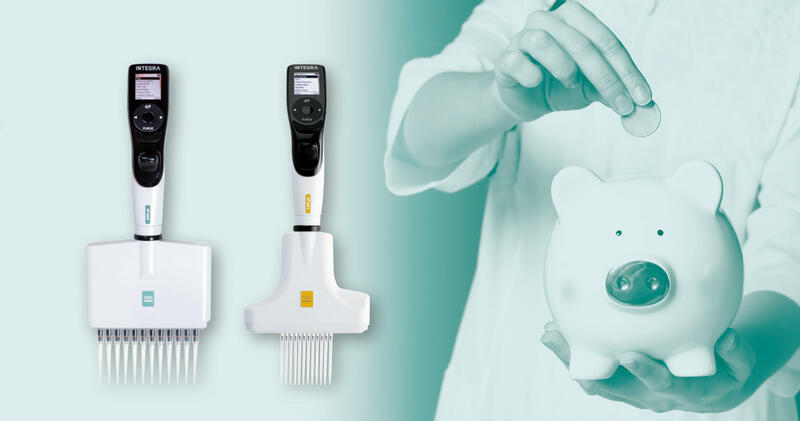 Offer valid in Switzerland only.
What our customers think of our electronic pipettes: