MINI 96 - CHECK OUT THIS UNBELIEVABLE PRODUCT AT AN UNBELIEVABLE PRICE!
The INTEGRA MINI 96 is the world's most affordable and portable 96 channel pipette!
An affordable and portable 96 channel electronic pipette that fits any budget and workspace, and is ready to use straight out of the box.
The MINI 96 is the solution for laboratories that want to fill 96 and 384 well plates faster and more precisely than is possible using traditional handheld pipettes while keeping under budget. As the world's most affordable 96 channel option, it enables simultaneous whole plate pipetting – as well as partial plate filling – to ensure that your lab's productivity skyrockets compared to 8 and 12 channel pipettes.
Its tiny size and portability allow the instrument to be easily moved for use anywhere in the lab, from the LAFC to small work spaces on any lab bench. The MINI 96 is also easy to use – simply turn it on and start pipetting.
To benefit from this offer please contact INTEGRA Biosciences by email or phone and mention the promotional code "MINI96-2022", or clearly write the promotion code on all faxed purchase orders. Discounts cannot be combined with any other offers.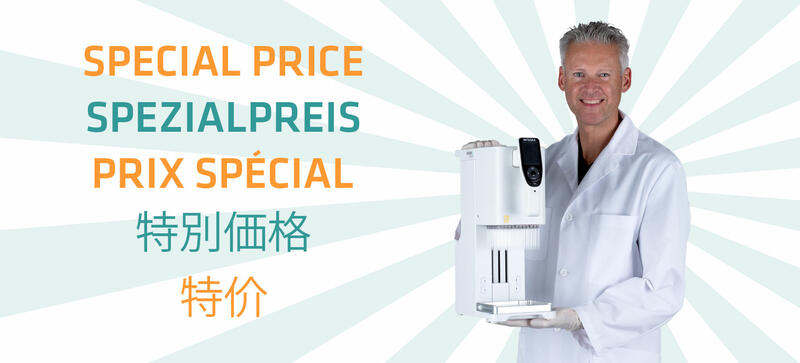 This offer is valid only in Great Britain until January 31, 2023.
What our customers think of our MINI 96: