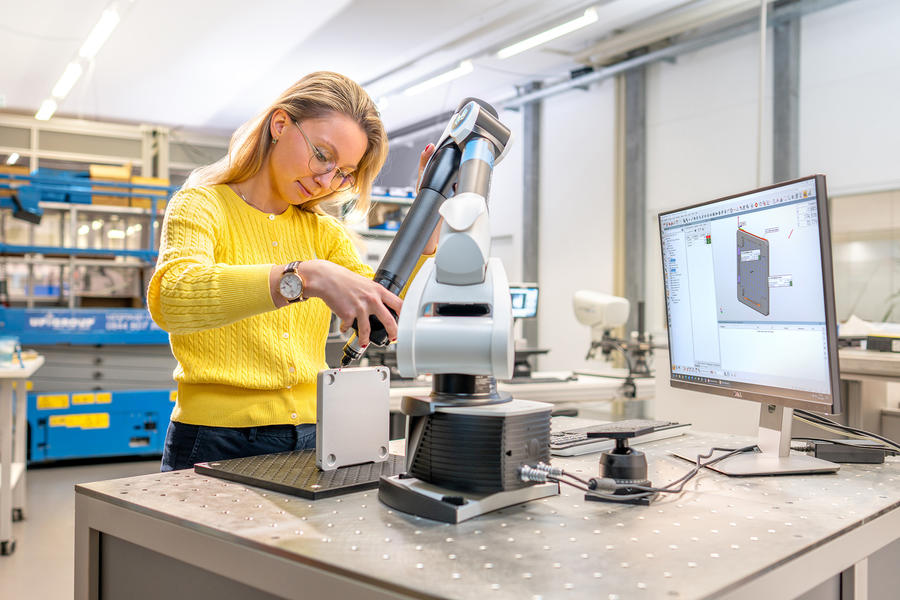 Lead Manufacturing Engineer
Hudson, NH
Job Details
Country

United States

Region

Hudson NH

Location

Hudson NH
With over 550 employees worldwide, innovative products, and cutting-edge robotics, we are revolutionizing liquid handling in the medical diagnostics, pharmaceutical, biotech and food industries. Our equipment is manufactured to the highest quality standards in Switzerland and the USA and distributed worldwide.  
INTEGRA strongly believes in work-life balance, and we offer three weeks of vacation, one week of PTO, and 10 holidays per year. Besides that, Integra provides an excellent benefits package for medical, dental, vision, life, short & long-term disability insurance, 401(k) plan, FSA, Volunteer time Off, and Tuition Reimbursements up to $5250 per calendar year.
Responsibilities
Design and implement automated systems for use in manufacturing and production environments
Identify new opportunities for automation within the manufacturing process
Act as project leader and take responsibility for automation projects
Program new automated components to the manufacturing process
Transfer the production of new products from R&D to manufacturing 
Design, develop, and test processes and equipment for production
Introduce automated processes into production and train and equip Sustaining Team to support automated equipment after deployment into production
Develop and maintain clear and accurate documentation of automation equipment and processes
Manage suppliers during specification, design, buy-off, and installation of automated manufacturing equipment
Continuously monitor manufacturing processes to optimize production flow, improve assembly methods and product quality, and expand capacity
Identify areas of cost reduction and manage the implementation of these types of programs
Manage outside resources in providing new processes and equipment
Support existing production with all process equipment and automation
Debug and optimize automated processes to maximize cycle time and uptime
Characterize and validate automated processes using a data-driven statistical approach such as Capacity test, Capability test (Gage Repeatability and Reproducibility test, CPK, etc.), for deployment into production
Monitor technologies and trends in automation and digitization industries
Requirements
BS or Master's in Mechanical Engineering or equivalent
Experience in the Lean production principles and tools
Analytical problem-solving skills with the ability to troubleshoot complex problems and determine root causes
Hands-on mechanical engineering aptitude
Experience with robotic assembly and vision systems
Familiarity with high-volume injection molding production in a clean room environment
Strong interpersonal skills capable of working among many disciplines
Excellent organizational and project management skills
Travel and collaboration with our Switzerland team required
We offer you
An exciting, challenging position in a growing international company
Active participation in shaping the world of work and contributing ideas and suggestions
Thank you for your interest!
Apply here!