YEAR-END SALES!
Need more electronic pipettes for your lab? Take advantage of our year-end sales promotion to equip yourself with our award winning, lightweight and simple to use pipettes! You will also receive a special discount on all orders for the PIPETBOY acu 2 and the VACUSAFE.
 
Buy 1 VIAFLO or VOYAGER get 20 % off list price
Buy 2-4 VIAFLO or VOYAGER get 30 % off list price
Buy 5+ VIAFLO or VOYAGER get 40 % off list price
25 % off list price for all PIPETBOY acu 2
30 % off list price for all VACUSAFE
To benefit from this offer please contact INTEGRA Biosciences by email or phone and mention the promotion code "EOY2023", or clearly write the promotion code on all faxed purchase orders.
Discounts cannot be combined with any other offer. This offer is valid through December 31, 2023.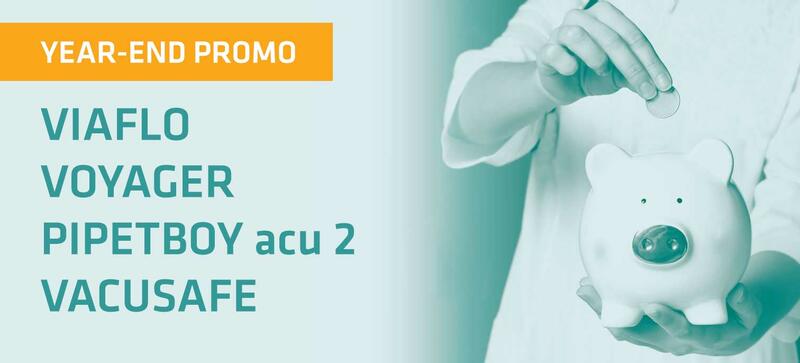 Offer valid in the United States only.
What our customers think of our electronic pipettes: