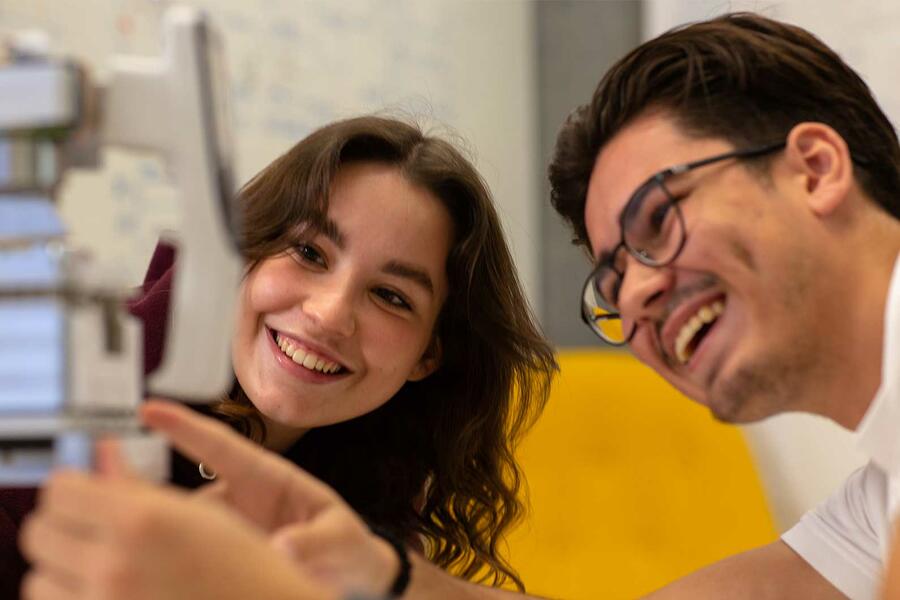 Want to kick-start your professional career?
Your apprenticeship at INTEGRA Biosciences awaits!
Your vocational training at INTEGRA
Motivated young talent will find a variety of exciting apprenticeships at INTEGRA. If you want to kick-start your career, don't waste time – apply for one of our apprenticeships today.
Our apprenticeships
We offer a wide range of apprenticeships. Have you found your dream job yet?
Automation Engineer (EFZ)
Business IT Specialist (EFZ)
Commercial Employee (EFZ E or M profile)
Designer (EFZ)
Electronics Technician (EFZ)
Mediamatics Technician (EFZ)
Production Engineer (EFZ)
How to apply at INTEGRA
Getting started couldn't be easier!
Send your cover letter, CV and photo – as well as your reports from secondary school and other relevant documents – to @email, or upload them on yousty.ch, and you'll be off to a good start.
Try it out – and be on the right track!
Choose a trial apprenticeship to discover all there is to know about the apprenticeship, and get a clearer picture of what's involved. You will receive exclusive supervision for two to three days, and get to know the profession, the environment and your future instructors. This trial apprenticeship will give you the opportunity to demonstrate your skills, and to impress us during the interview.
Signing your apprenticeship contract – you've made it!
You've found your dream job and convinced us. Now we're counting on you, and are looking forward to a prosperous and varied apprenticeship for you. You may sign your contract on the spot, in the presence of your parents.
Any questions?
Olivia Bislin, our training officer, will be happy to answer your questions: +41 81 286 98 28.