Save On CLEAR ADVANTAGE™ Reagent Reservoirs
Maximize reagent savings with the lowest dead volume reservoirs in the world!
1 to 2 cases – 35% off / 3 or more cases – 50% off
SureFlo™ Multichannel Reagent Reservoirs 
SureFlo™ Divided Reagent Reservoir
SureFlo™ Automation Friendly Reagent Reservoirs
To benefit from this offer please contact INTEGRA Biosciences by email or phone and mention the promotion code SureFlo Reservoirs or clearly write promotion code on all faxed purchase orders.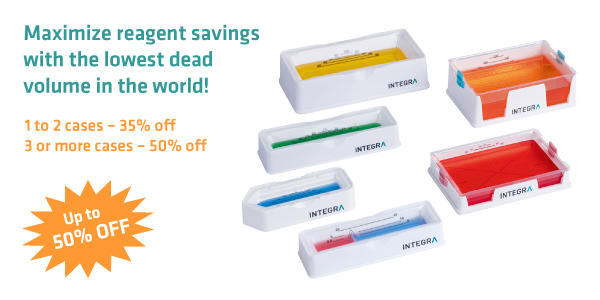 This promotion is available in the United States, Canada, United Kindgdom, France, Germany, Austria and Switzerland.