You asked, we listened! New non-gasket reagent reservoir lid
You asked us to eliminate the need for manual intervention to allow full automation of your workflows while still protecting reagents on the work deck from contamination. Well, here is the solution! We've expanded our product portfolio to include a non-sealing, polystyrene lid compatible with robotic grippers for INTEGRA 150 and 300 ml automation friendly reagent reservoirs. The lid features a 6 mm gripping surface that is ideal for use with numerous robotic grippers and, without a gasket, do not seal. This means that they can easily be removed and replaced by the grippers as necessary during a protocol, storing them on any other SBS footprint station on the work deck during liquid transfers, without interrupting the workflow.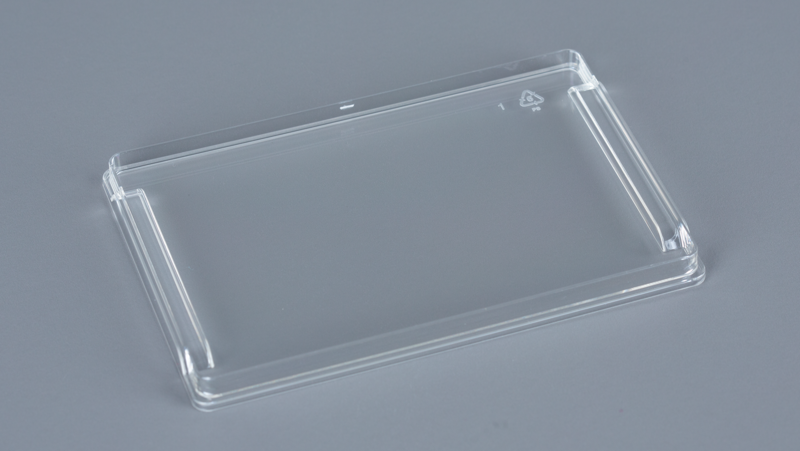 Why choose our automation friendly reagent reservoirs and lids?
Our innovative automation friendly reagent reservoirs offer an exceptionally low dead volume – saving on reagents – decrease plastic waste and feature a space-saving, stackable design that significantly reduces storage requirements.
This novel, robust and eco-friendly range relies on disposable, sterile polystyrene or, for enhanced chemical compatibility, polypropylene reservoir inserts that sit securely within a sturdy, SBS-format, reusable base. Simply keep the base and replace the insert. Each flat bottom insert benefits from our revolutionary SureFlo™ anti-sealing array, which prevents pipette tips from sealing off and stops liquid from 'popping' into tips, filters or the pipetting head. A specially formulated surface treatment prevents liquid from pooling, resulting in a dead volume of less than 3 ml. With the new, non-gasket lid, the reservoirs are suitable for more applications than ever before.