Win an original PIPETBOY acu 2 pipette controller

Win 1 Of 100 PIPETBOYs – The One And Only
Is your PIPETBOY the real deal, or is it just a name you use for your pipetting aid without knowing about the original? It's not just the colorful design, speed and light weight that are typical of the PIPETBOY, it's also the finger-controlled aspiration and dispense speed, and a gravity blowout – with a three-year warranty on top!
Four decades of success
INTEGRA introduced the original PIPETBOY in 1981. Soon afterwards, this was followed by an enhanced version with a battery and pump in the handle – the only one of its kind in Europe – and so the success story began. The PIPETBOY's well-known and timeless design has been continuously developed to become the optimally sized and light weight pipetting aid that we all know and love today.
Over time, the system has been enhanced to ensure the best possible pipetting experience, with a longer battery life, enhanced liquid handling, improved speed and ergonomics, and a choice of colorful designs. The PIPETBOY pro even includes an integrated light for better readability.
The original PIPETBOY - from 1981 until today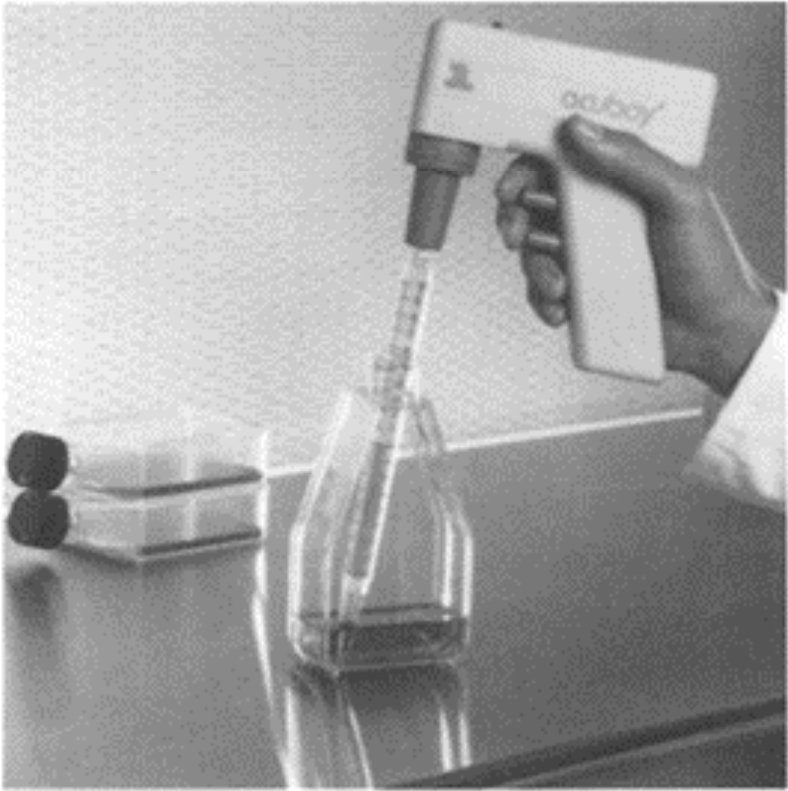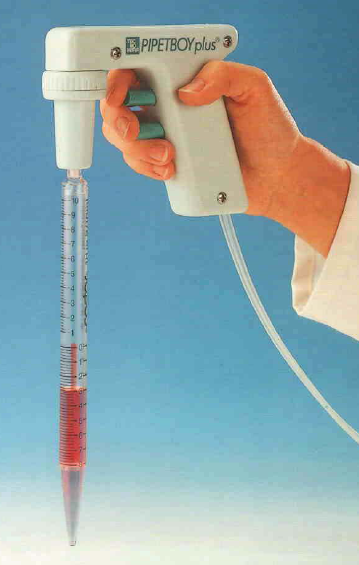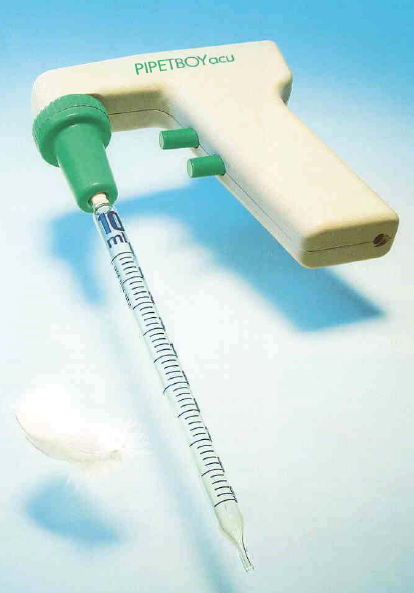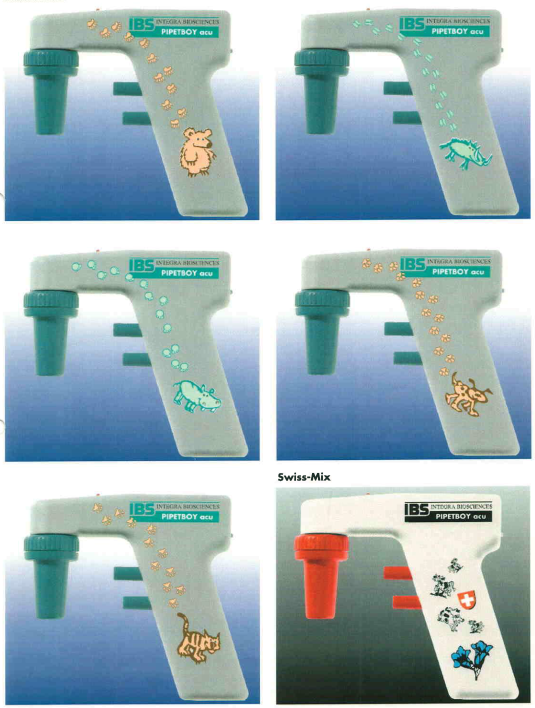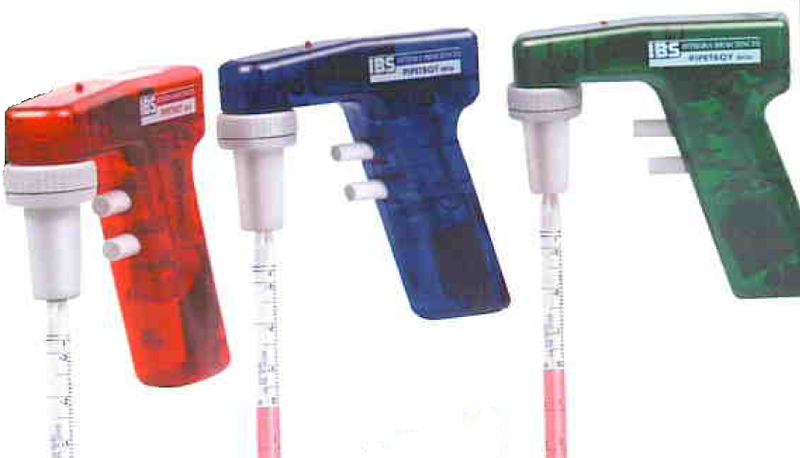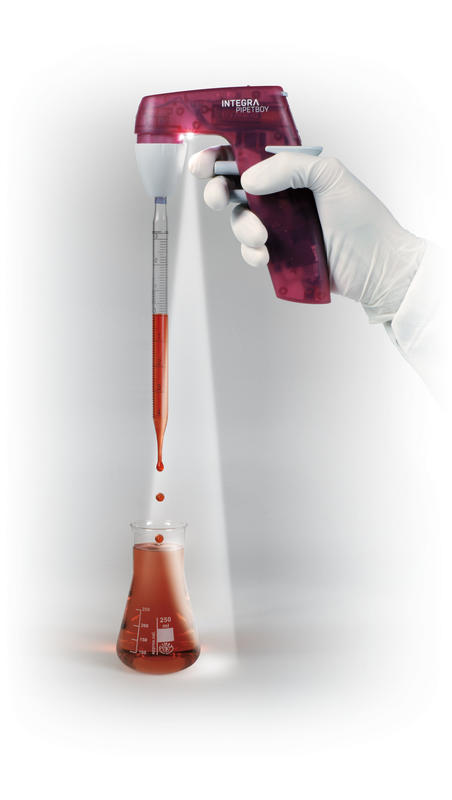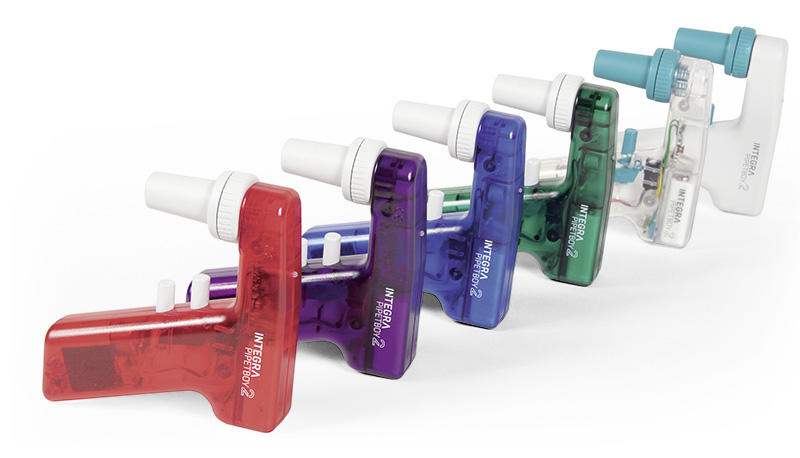 Today, PIPETBOYs and pipette controllers are used in many applications requiring accurate liquid handling with serological pipettes, such as cell culture, microbial work or the addition of chemical components.
Thanks to its reputation for stability, great performance and 40 years of market presence, the term PIPETBOY is very often used as synonym for pipette controller – but just calling a pipette controller a 'PIPETBOY' does not make it the genuine article!
Would you like to get an original PIPETBOY for your lab? Then fill out the questionnaire below to enter our prize draw for a chance to win 1 of 100 PIPETBOY acu 2 pipette controllers in a color of your choice! By submitting your answers, you will automatically enter the competition and join our community of scientists which we inform biweekly about our latest promotional offers, liquid handing tips and tricks and much more.
The deadline for entries is the 31st of May 2021.
GOOD LUCK!