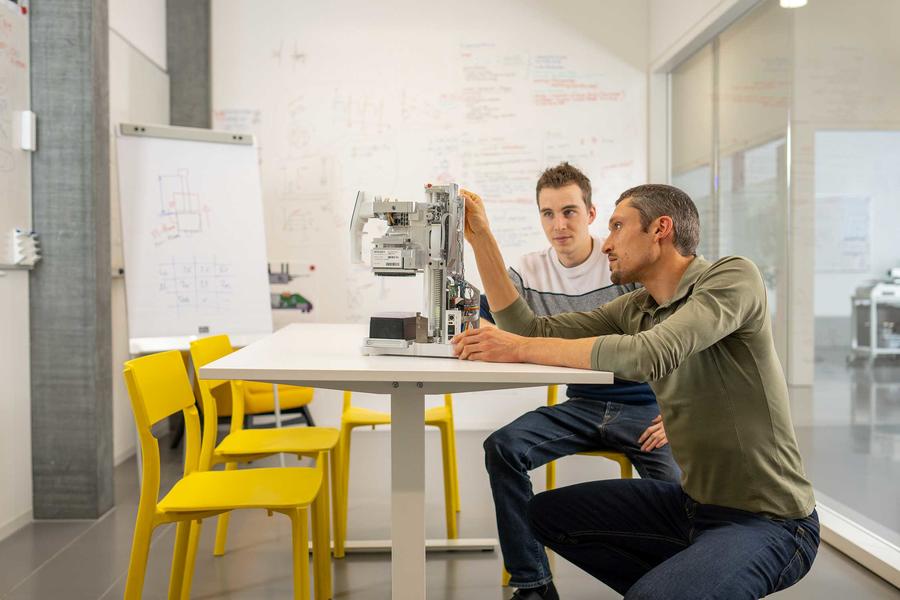 Want to create something new together with INTEGRA?
Become part of our engineering team!
From the initial idea to the final product
We constantly focus on customer benefits when developing our products. That's why our engineering team works closely with our product managers and sales representatives. New ideas – the basis for improved functions and new devices – emerge from our 'sandbox meetings'.
Everything you need
We operate a high-tech innovation lab at our headquarters in Zizers for the hardware and firmware development of our products. As part of our engineering team, you'll have access to state-of-the-art tools – such as CAD programs, 3D printers or CNC milling machines – to quickly develop and test prototypes. This is combined with short communication channels and decision-making paths.
There are currently no offers available in this business area.
Still haven't found your dream job?
No problem! Just upload your application with our application tool. We are constantly seeking hard-working hands and creative minds that help us accelerate science.