Pipette Software
Intuitive program setup and pipette organization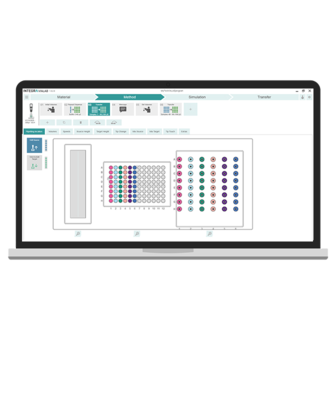 INTEGRA's pipette software offer easy and quick setup of programs and transfer to INTEGRA pipettes. Also fully automated programs running on ASSIST PLUS can be created with a few clicks.
VIALINK: is the ideal free pipette management software that will help to organize your lab's pipettes. Create, store and distribute custom pipetting programs to all of your INTEGRA pipettes from a central source. Use VIALINK to keep your pipettes, ASSIST, ASSIST PLUS and VIAFLO 96/384 up to date with the latest firmware.
VIALAB: use VIALAB for programs running on the pipetting robot ASSIST PLUS to quickly automate your pipetting tasks. VIALAB will guide you step by step through the program creation. At the end a simulation allows you to verify the entire process before transferring the program to your pipette.