Advancing cancer research with pipetting solutions from INTEGRA
The ICR was established in 1909 to study the causes, prevention and treatment of different types of cancer, and now uses state-of-the-art microscopy, genetic sequencing and proteomics facilities to gain a better understanding of the fundamentals of cancer biology. The institute works closely with The Royal Marsden NHS Foundation Trust, as well as being a full college within the University of London.
Researchers at the ICR use VIAFLO lightweight electronic pipettes with ECO rack GRIPTIP pipette tips for preparing assays in both preclinical and translational medicine research. Lisa Pickard, Senior Scientific Officer at the ICR, explained how these products have helped to streamline the center's liquid handling workflows: "I joined the institute over 18 years ago, and initially worked in a high throughput screening lab where we were screening molecule libraries for potential preclinical drug targets for different cancers. We mainly used the VIAFLO pipettes for performing the different liquid handling steps involved in our plate-based assays, and they were certainly the workhorse of the lab. The team was really happy with the enhanced reproducibility and accuracy the pipettes gave us, as well as their dimensional range."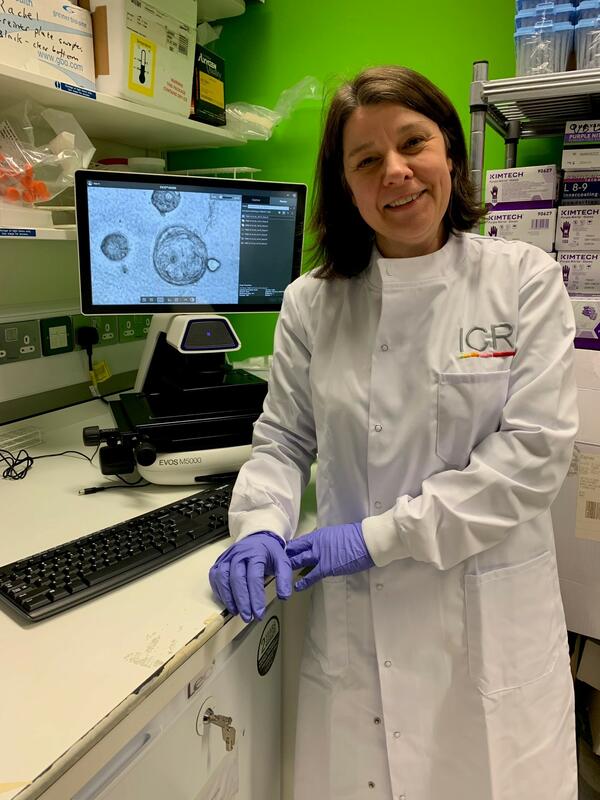 Four years ago, Lisa moved to her current position within the ICR in translational medicine, testing the efficacy of potential new drug molecules on a variety of cancer cell lines, in preparation for moving them into clinical trials at the Royal Marsden. She decided to purchase more VIAFLO pipettes for her new team based on her previous positive experiences, and the lab now has several 8 and 16 channel 125 μl pipettes. Lisa described the benefits these pipetting tools have brought to her team's work: "The VIAFLOs are the ideal solution for transferring the reagents, cell line samples and media needed for our high throughput growth inhibition assays. They have really helped us to increase our pipetting capacity, enabling us to shift from 96 to 384 well plates, so we can run more assays in a short space of time. This is, of course, key to speeding up the process of identifying effective drug molecules and bringing new cancer treatments onto the market. The GRIPTIP pipette tips have also helped us to achieve high accuracy and reliable results when pipetting. There was no question in my mind as to the instruments to purchase when I switched teams; INTEGRA's pipettes are the best I have found, so I didn't need to do any research or shop around for other suppliers."
"We work in a fast-paced environment, and no two days are the same. The field of oncology is also always changing, with new discoveries coming to light all the time, so we don't know what the future will bring to us here at the ICR. INTEGRA's versatile pipetting solutions will be a mainstay of our lab going forward, and are sure to be crucial in allowing us to quickly adapt to different workflows and testing needs as time goes on, supporting us in our ongoing journey towards cures for many cancers," Lisa concluded.