Liquid handling revolutionized
Trouble-free tip pick-up
An early innovation was the development of a novel tip-pipette interface that eliminates the pick-up inconsistencies and failures that lead to misalignment across a multichannel pipette, leakage or even tips falling off. With many multichannel interface designs, excessive force is required to load tips across all channels, often accompanied by time-consuming hand-tightening to guarantee a secure fit. In contrast, GripTip pipette tips feature a simple snap-on design that securely and effortlessly attaches the tip to any INTEGRA pipette, ensuring it is perfectly aligned and sealed, without any additional manipulation.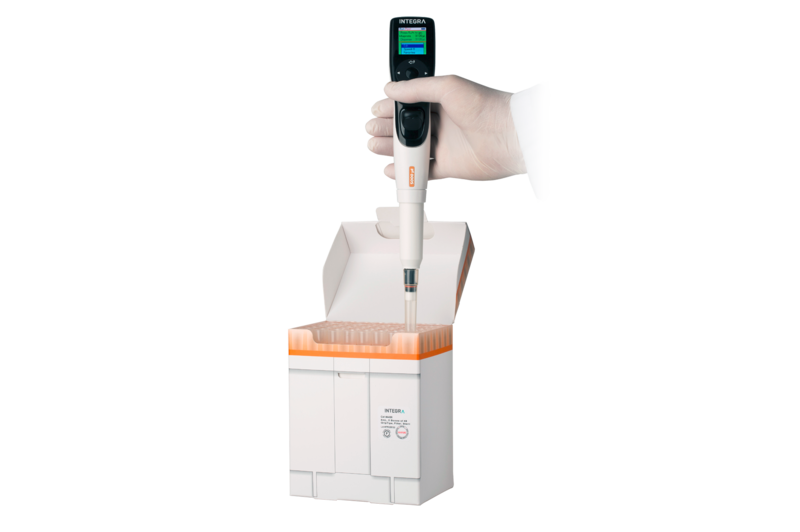 Eco-friendly tip solution
In 2020, INTEGRA has expanded the GripTip range by introducing ECO Racks. These tip racks reduce plastic waste by 60 % compared to alternative racks, without compromising your research results. On top of that, they can be stacked and compressed once empty in order to minimize the space needed in the recycling bin.
Quick set dials for manual pipetting
The market for electronic pipettes is continually growing, but manual pipettes remain popular and here too there is a demand for innovation. Traditionally, a single rotating plunger is used to set the pipetting volumes, an approach that makes frequent adjustment tedious and time consuming, particularly when large volume changes are required. To overcome this pain point, INTEGRA designed the EVOLVE manual pipette, which features three number lock dials that are quickly and easily adjusted to the required volume.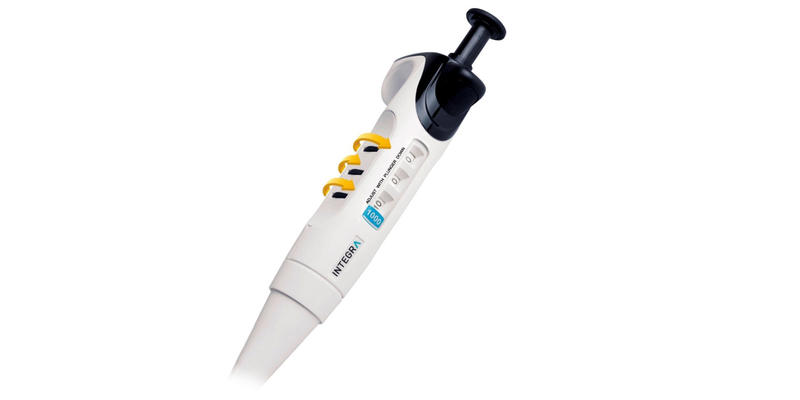 Automation can ASSIST
Ergonomics is an important consideration, and INTEGRA launched its compact ASSIST PLUS pipetting robot to automate repetitive processes, such as serial dilutions, reformatting and set-up of assay plates. Intuitive to use, the ASSIST PLUS pipetting robot uses INTEGRA's electronic multichannel pipettes to deliver flexible, reproducible and error-free pipetting at an affordable price. New applications are accessed simply by swapping to a different INTEGRA pipette, ensuring the system will never become obsolete, and the pipettes can still be used manually when desired.
Check out which applications you can automate with ASSIST PLUS.
Save precious reagents
Unlike traditional reservoirs that have hard to see graduations, INTEGRA reservoirs fit into a reusable base with bold, crisp, clearly visible markings. This unique design leads to more accurate measurements, no over pouring and less waste. INTEGRA reservoirs are available in multichannel, divided, 12 well and automation friendly options.
But this is just the tip of the iceberg. Innovation does not stand still and INTEGRA continues to use its knowledge of the market and customer feedback as the basis for future developments to address unmet needs. By providing the perfect liquid handling tools, we leave laboratory staff free to focus on what they do best – science.