WIN a VIAFLO 96/384 to supercharge your microplate pipetting!
VIAFLO 96/384 multichannel pipette highlights include:
One-handed operation, leaving the other hand free to handle labware

Simultaneous pipetting for every well of a microplate

Easily interchangeable pipetting heads, allowing you to switch between 24, 96 and 384 channel pipetting to suit your application

GripTip pipette tips that never leak or fall off

Intuitive Touch Wheel interface for a quick and ergonomic way to modify pipetting parameters

A choice of 10 pre-set pipetting programs for common liquid handling tasks, plus up to 40 user-defined protocols

.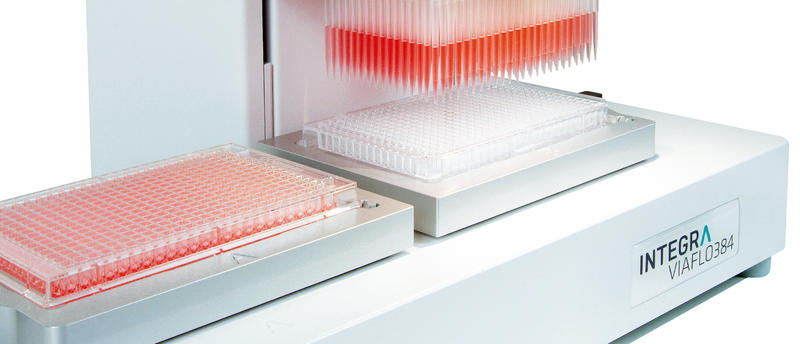 The VIAFLO 96/384 turns plate replication, plate reformatting or reservoir-to-plate transfers into a single pipetting operation, speeding up your workflows. We want everyone to have the chance to experience this for themselves, so we're giving away a VIAFLO 96/384, complete with a starter pack of matching pipette tips and reagent reservoirs. All you have to do is fill out a short questionnaire that will help us to understand your pipetting needs even better. And even if you don't win a VIAFLO 96/384, you could be one of 50 entrants to receive a $20 Amazon voucher. The deadline for entries is the 31st of March 2019, and the winner will be announced shortly afterwards.
So what are you waiting for? Fill out the questionnaire for a chance to accelerate your workflow!