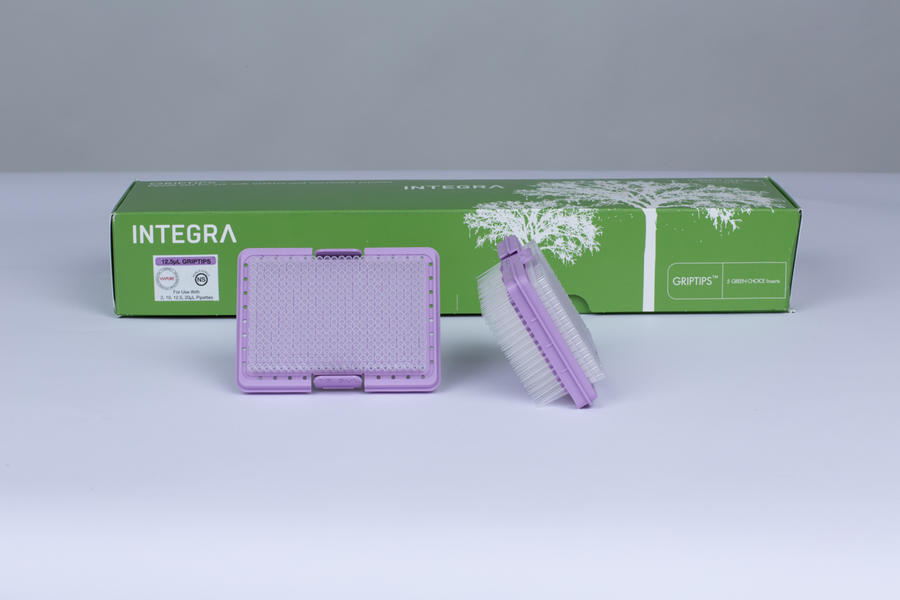 How we keep the environmental footprint of our products and consumables small
The most sustainable thing you can do is to buy durable, flexible equipment that you will use for years
How to reduce plastic consumption in the area of consumables?
"We do everything possible to minimize the amount of plastic used in our products and packaging while maintaining the highest quality and purity standards". Jonathan Harkins - Product Manager Consumables
384 tip format
Reduce your tip rack use
We offer our small volume GRIPTIPS (12.5 μl, 50 μl and 125 μl) in a 384 tip format, rather than the industry standard 96 tip format. You can load four times more tips from these 16 x 24 racks, drastically reducing plastic waste.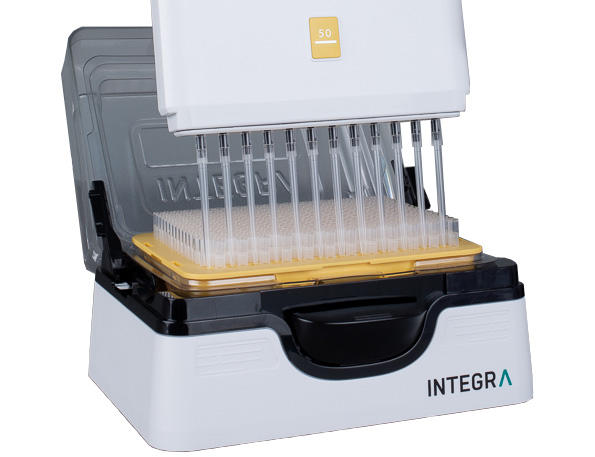 ECO Racks
60 % less plastic
Our lightweight ECO Racks use 60 % less material than our standard racks. After use, the ECO Racks easily nest inside each other, and can be compressed to minimize the recycling space required. This saves both the amount of plastic needed to produce the racks, and the space needed in your lab to dispose of them.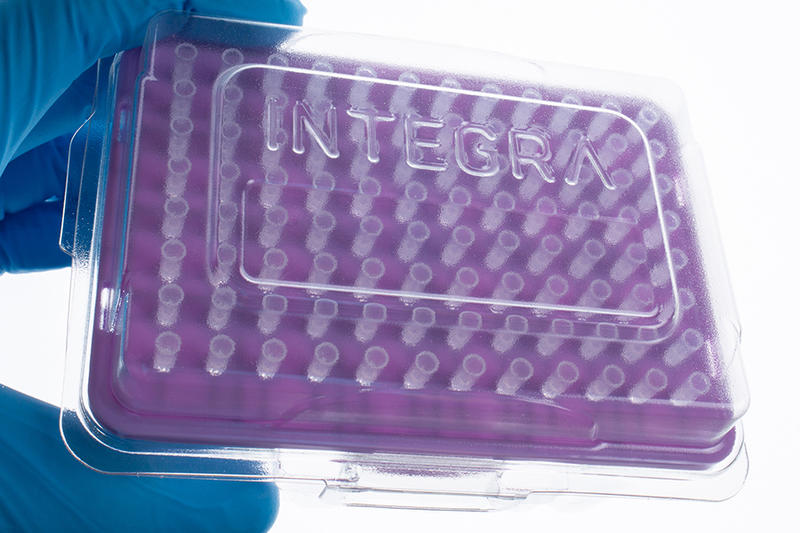 GREEN CHOICE inserts and PopTop Base
Ergonomic and plastic-saving option
Our GREEN CHOICE inserts offer a real plastic-saving option. These GREEN CHOICE inserts can be used in combination with the reusable PopTop Base to provide an ergonomic, sturdy and environmentally friendly pipetting experience, which only requires one finger to open and close.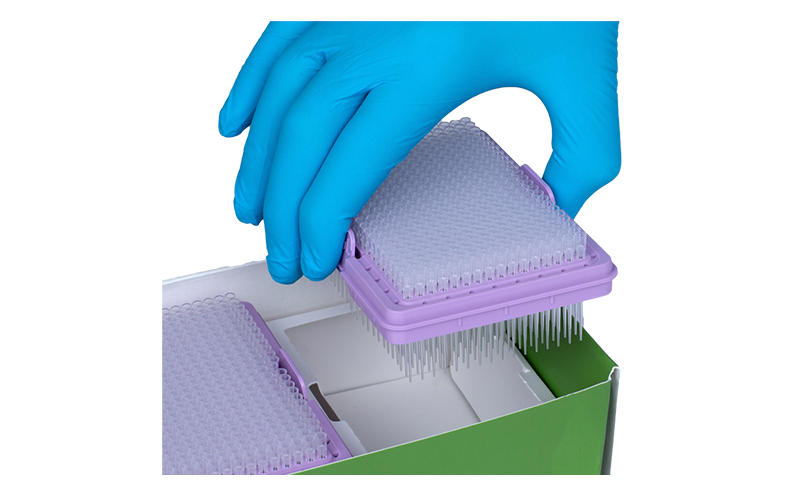 Reagent reservoirs
Get twice as many in half the space
Our reagent reservoirs use thin, disposable inserts that fit into the robust reusable base, with clearly visible graduation markings. This design allows the inserts to stack inside each other, making it possible to get twice as many in half the space of other products on the market. This saves storage space and cuts down on the amount of cardboard packaging required.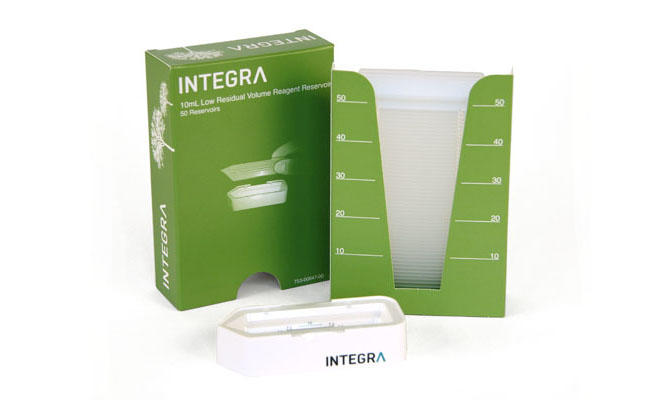 Instruments designed for long life and the lowest environmental impact
15 year old instruments that are still working
All INTEGRA devices are designed for an extraordinarily long life, and it is not uncommon to find 15 year old instruments that are still working as reliably as on the day they were installed. This is thanks to a combination of our careful instrument design – helping to ensure low wear and easy serviceability – and our commitment to support discontinued products with spare parts for at least eight years after production ceases.
The longer you can use your device, the better it is for the planet
Just as importantly, you can find service teams trained to our high standards all over the world, and we offer flexible preventative maintenance contracts to guarantee that your device is always in good shape. After all, the longer you can use your device, the better it is for the planet.
Energy efficiency matters
All the modules and components used in our products – external power supplies, motors and displays, etc. – are carefully selected to meet or exceed the highest regulatory standards for energy efficiency2. All of our pipettes are designed to use very little energy during operation – thanks to features such as advanced lithium-ion and lithium-polymer battery technologies – which has the additional benefit of ensuring a long battery life.
Safe for you and the environment
The materials your INTEGRA products are made from are safe for both you and the environment. We avoid hazardous chemicals wherever substitutes are available when designing our products and sourcing materials. This process is backed by regular testing, carried out by independent labs (EMTEK and QIMA), to help ensure our policies1 are strictly adhered to – by both our own team and our suppliers. We also follow the precautionary principle, rather than simply following the regulations, to avoid potential issues before they even arise.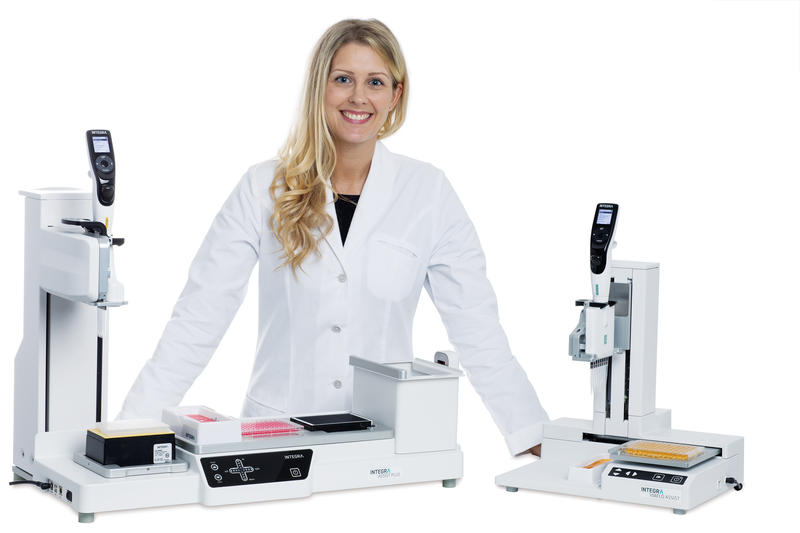 Access documents electronically
Many INTEGRA documents – such as flyers, operating instructions and certificates – are available electronically via our website to reduce the need for paper. Operating instructions or quick start guides shipped with instruments are printed using carbon neutral processes on FSC-certified paper3.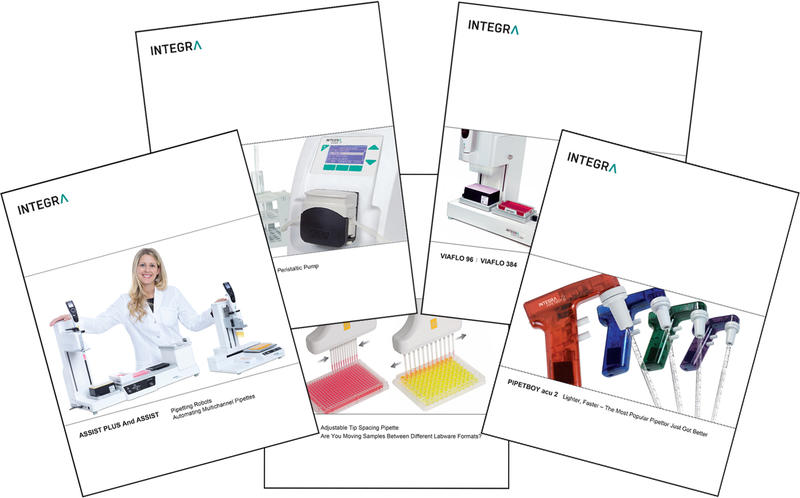 1 Policies consist of the INTEGRA Supplier Declaration of Elemental Compliance program, combined with random testing.
2 European Ecodesign Directive 2009/125/EC and delegated directives, US DoE 10 CFR Part 430 and CEC 20 Sections 1601-1608.
3 FSC stands for "Forest Stewardship Council". It is an international certification system for more sustainable forest management.