INTEGRA pipettes – the obvious choice for start-up PCR labs
PCR-based diagnostic testing is a well-established technique in clinical labs around the world, and this method has been brought to the attention of every household as the gold standard for COVID-19 testing.
However, the public is less aware that the sensitivity of this technique makes it time-consuming and troublesome to perform without the right tools, as it is very sensitive to pipetting errors and cross-contamination. Founded in January 2021, Matrix Diagnostics was established to meet the growing demand for PCR testing in the San Francisco Bay Area, and the newly formed team understood the need for effective pipetting solutions from the outset. Fady Ettnas, Lab Manager at Matrix Diagnostics, explained: "We realized that, to meet the anticipated demand for testing, we would have to turnover between 2000 and 5000 samples every day. This seemed like an impossible task for a new lab with limited resources but, after implementing INTEGRA's pipettes in our lab, we quickly alleviated the pipetting bottlenecks, putting us on track to achieve our targets."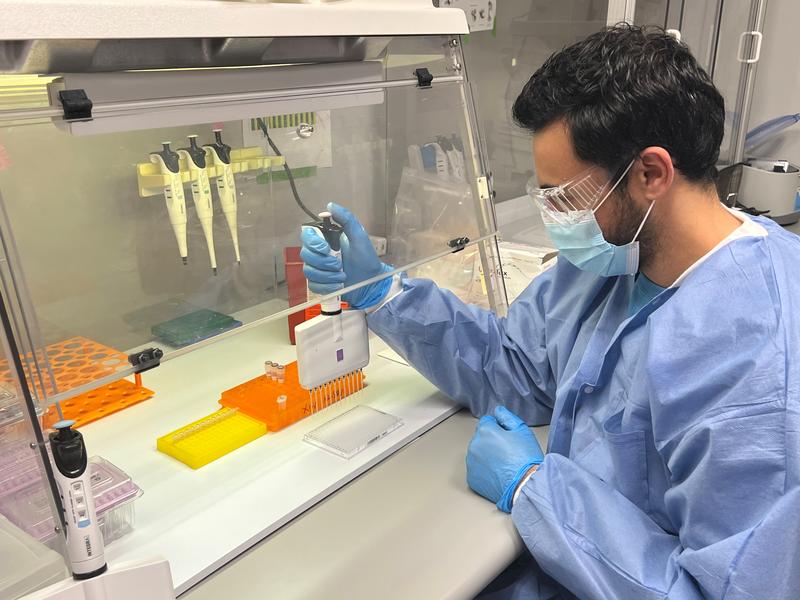 Evolving workflows
"Our protocols involve a range of repetitive pipetting steps – including mixing reagents and serial dilutions – for thousands of samples a day, which has the potential to be a cumbersome and error-prone task," Fady continued. "We therefore chose INTEGRA's EVOLVE manual pipettes and MINI 96 portable electronic pipettes to improve the reproducibility and productivity of our workflows. We have a number of single channel EVOLVE pipettes covering volumes ranging from 0.2 to 5000 µl, as well as 8, 12, and 16 channel models. What I like most about EVOLVE is its ergonomic design and ability to set volumes in a flash. The unique design of INTEGRA's GripTips also means that they never leak or fall off, avoiding cross-contamination and maintaining sterility. We also use the compact MINI 96 extensively, which is especially well suited to PCR set-up. It saves a lot of time and effort – around 15 minutes per cycle – when performing the wash steps. And because we run more than 25 cycles every day, this is a huge saving, allowing us to process a much higher number of samples. It is a perfect and affordable solution for our needs."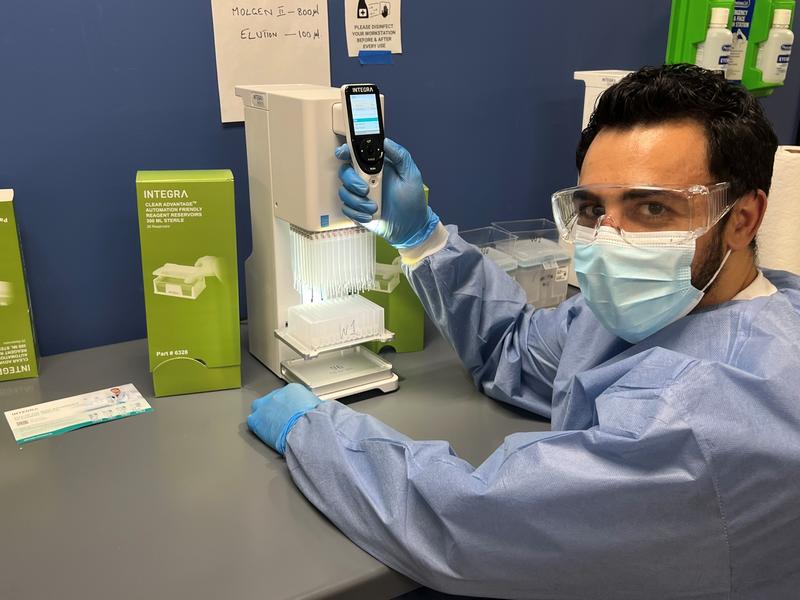 A long-term investment
The benefits of these pipettes to users, particularly in terms of preventing physical strain caused by repeated pipetting actions, are a priceless advantage. "I think the pipettes are a great investment with huge returns, allowing the team to process more samples and improving their pipetting experience. The company's customer service is quick, responsive and helpful and, crucially, the team was able to advise us on the right choice of pipettes to meet our workload and objectives."
Planning future with INTEGRA
"Currently, we are only offering COVID-19 tests, but we plan to expand to include other tests including sexually transmitted diseases, urinary tract infections and flu, and we know that we will need to automate our workflow. We will need something flexible and incredibly efficient and, therefore, we are planning to acquire an ASSIST PLUS pipetting robot. I like all the INTEGRA products that I've used, and have rarely encountered even minor technical issues. I think they are the most obvious pipetting choice for both for start-ups established lab set-ups, and are well worth the investment," Fady concluded.
Further reading: