Free Automation Friendly Reagent Reservoirs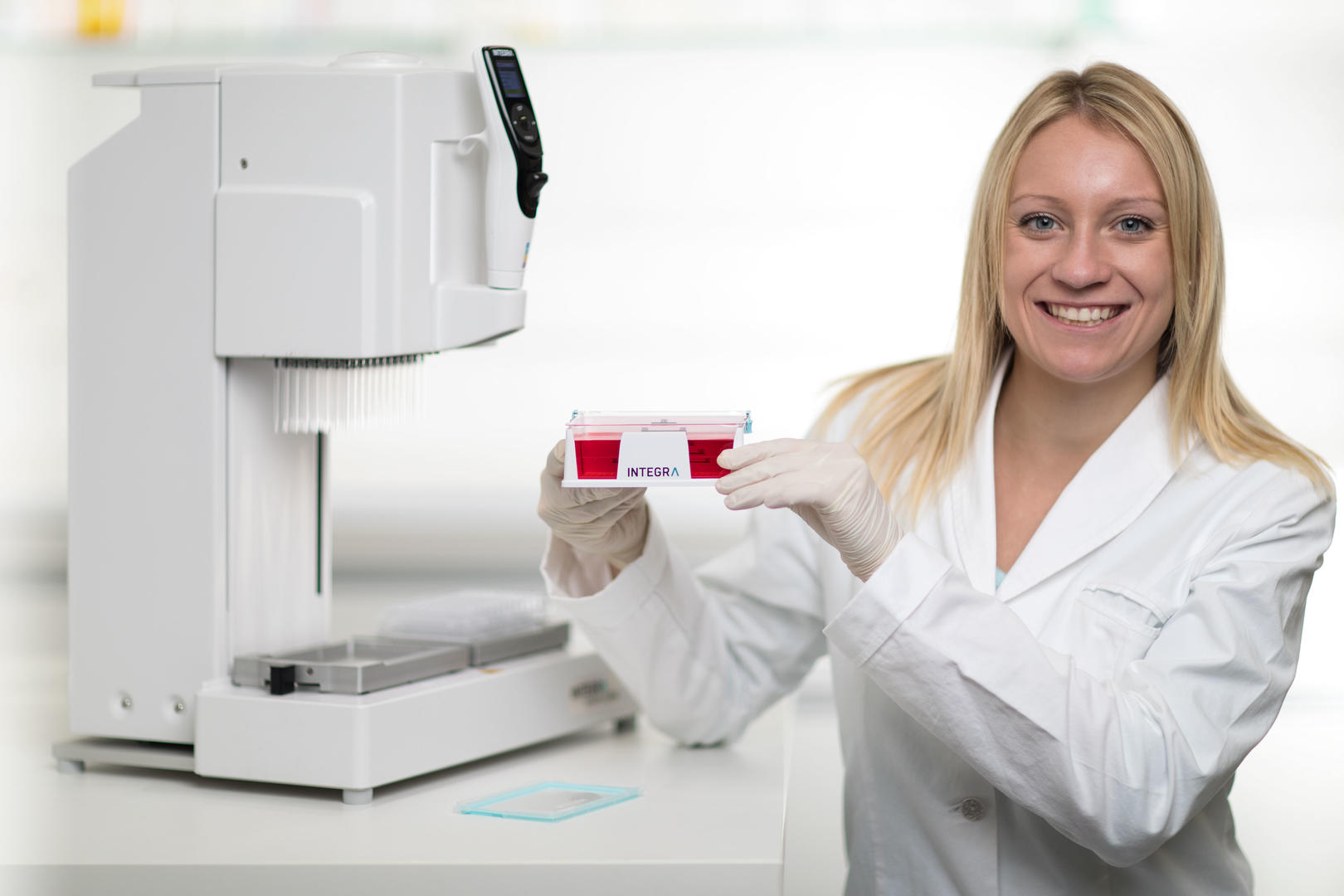 Request Your Free Automation Friendly Reservoir Trial Pack!
Clear polystyrene reservoirs nest into a reusable base. Integrated volume graduations result in more accurate measurements and less wasted reagent.  Dual viewing windows allow users to safely position tips at the bottom of the reservoir.
The flat bottom reservoir features a 96/384 anti-sealing pattern preventing tip seal off, subsequently eliminating the "popping" of liquid up into the tips, filters or even the instrument.
Latching lid with an integrated gasket prevents spillage during transport and evaporation during short term storage.
The flat bottom design, 96/384 anti-sealing feature and surface treatment allow for the lowest possible dead volume on the market!