Electronic pipetting for toxicology testing helps fight the battle against drug addiction
Approximately 90 % of SaVida Health's clients are recovering from some sort of substance abuse, primarily opiates, but also benzodiazepines, cocaine, amphetamines, cannabinoids and alcohol. The group currently has around 40 rehabilitation clinics across five states in the east of the US, and screens up to 10,000 urine samples a month from all of these locations in house, using immunoassays and mass spectrometry. The results from these tests indicate to staff how an individual is reacting to their medication, whether they are following their treatment plan properly, or even whether they have switched their addiction to an alternative drug. This regular screening is extremely important for early intervention, as it forms the basis for tailoring the course of therapeutic medicine and counseling services to the needs of each individual as soon as possible, giving them an upper hand in beating their addiction.
Adapting to unexpected challenges
The global health crisis of the pandemic put a huge strain on supply chains, and many businesses faced sudden stock shortages. SaVida Health was no different, as its supplier experienced issues with obtaining the pipette tips that the lab had previously used in sample preparation. The substitute pipette tips that were then provided were not optimized for use on the lab's particular equipment, meaning that throughput and productivity was negatively impacted. In response to this limitation, the facility acquired a MINI 96 portable electronic pipette early on in the pandemic, to help speed up its sample preparation process and compensate for the delays caused by the unsuitable pipette tips. This compact and convenient system allows 96 samples to be transferred in a single step, making filling plates much faster and more reproducible for the SaVida Health lab personnel. This was later bolstered by a VIAFLO 96 handheld electronic pipette, which offered additional functionality – including the potential for hands-free operation – dramatically increasing the lab's pipetting throughput. This greatly streamlined and sped up sample preparation, and helped the lab technicians to keep up with their workload.
Dr John Thomas, Clinical Laboratory Director at SaVida Health, said: "We were able to easily adjust the parameters on both the MINI 96 and the VIAFLO 96 to our workflows, getting them into routine operation quickly so that we could avoid wasting patient samples or solvents." The team was so impressed with the high level of accuracy and precision of these platforms that it has recently bought three 8 channel VIAFLO electronic pipettes to complement its existing repertoire.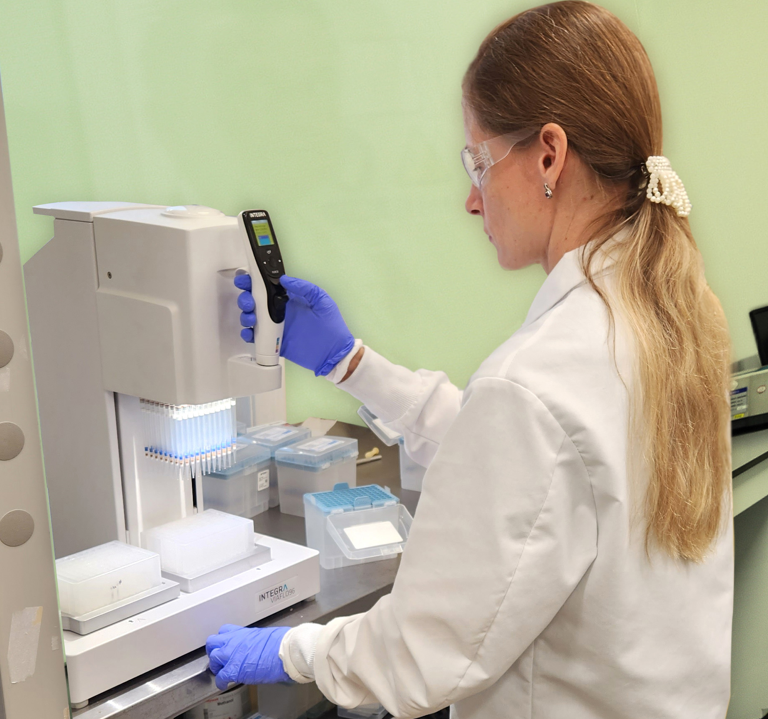 Staying one step ahead
John explained the upcoming plans for the lab: "We are intending to purchase an ASSIST PLUS pipetting robot in the near future, in order to further automate our repetitive sample preparation steps and give staff more walk-away time. Currently, our sample preparation takes approximately two hours but, with the ASSIST PLUS, it will take as little as 40 minutes from start to finish." This time saving will have huge benefits for SaVida Health, as it will allow the lab to avoid a backlog and maintain consistently fast turnaround times in spite of the unpredictable supply chain and other external factors.
John concluded: "We anticipate that the volume of samples we need to process will continue to go up, especially as we open new sites and acquire smaller rehabilitation clinics across the country. We are therefore always looking for ways to increase our capacity for higher throughput testing, and INTEGRA's products are more than capable of doing that."