Liquid waste disposal - Poster download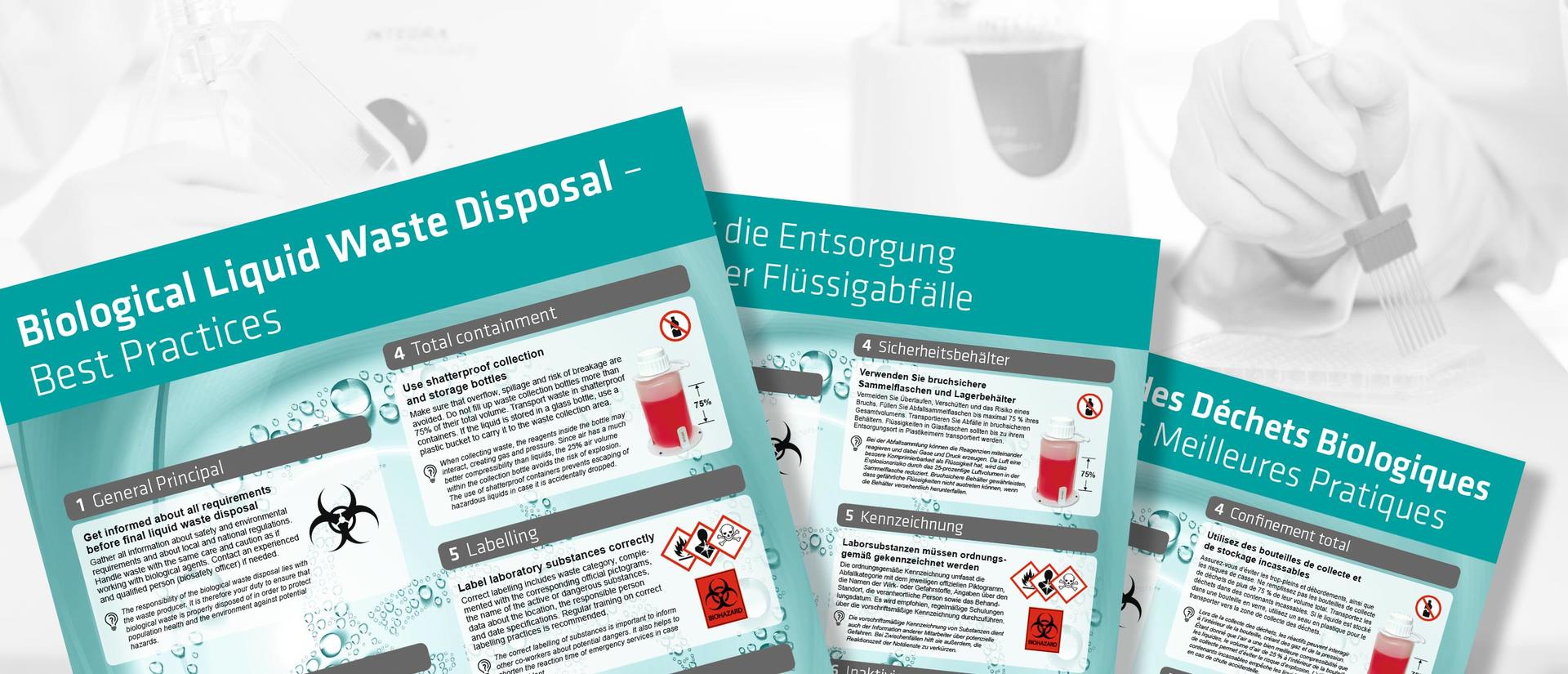 DOWNLOAD YOUR LIQUID WASTE DISPOSAL POSTER!
BIOLOGICAL LIQUID WASTE DISPOSAL – BEST PRACTICES
Dealing with biological liquid waste often carries high risks and requires significant user knowledge. For better protection INTEGRA offers you an informative and illustrated "Best Practices" poster providing expert advice in biological liquid waste disposable.
Each liquid waste disposal procedure discussed is coupled with an explanation of why this procedure is important for optimal safety.
Learn how to:
segregate liquid waste
transfer liquid safely
label liquid waste correctly
... and much more.
Fill out the form to download the poster in different languages and formats.