Simplifying 3D cell culture for high content screening
HCS Pharma is a biotechnology company focused on in vitro preclinical research and development, providing high content screening services to the pharmaceutical, nutraceutical and cosmetics industries. The company's BIOMIMESYS® scaffold technology allows cells to grow in 3D structures which more closely mimic the in vivo organization and physiology of tissues. The main benefits of this technology are that, unlike some other 3D cell culture scaffolds, BIOMIMESYS is composed of hyaluronic acid – a naturally-occurring component of the extracellular matrix (ECM) – and can be bio-functionalized with other ECM components to mimic the microenvironment of any target organ or tissue. BIOMIMESYS is also well suited to high throughput testing, thanks to the uniform thickness of the scaffold – around 650 μm – and the ability to use the scaffold in 96-well plate formats.
Reproducibility is a key element of high content screening workflows, requiring uniform handling and processing of cells across a microplate to avoid artefacts and erroneous results. Consistent pipetting is therefore essential, which is why HCS Pharma has chosen INTEGRA's VIAFLO 96/384 pipetting system to ensure rapid, controllable and reproducible handling of BIOMIMESYS cell cultures.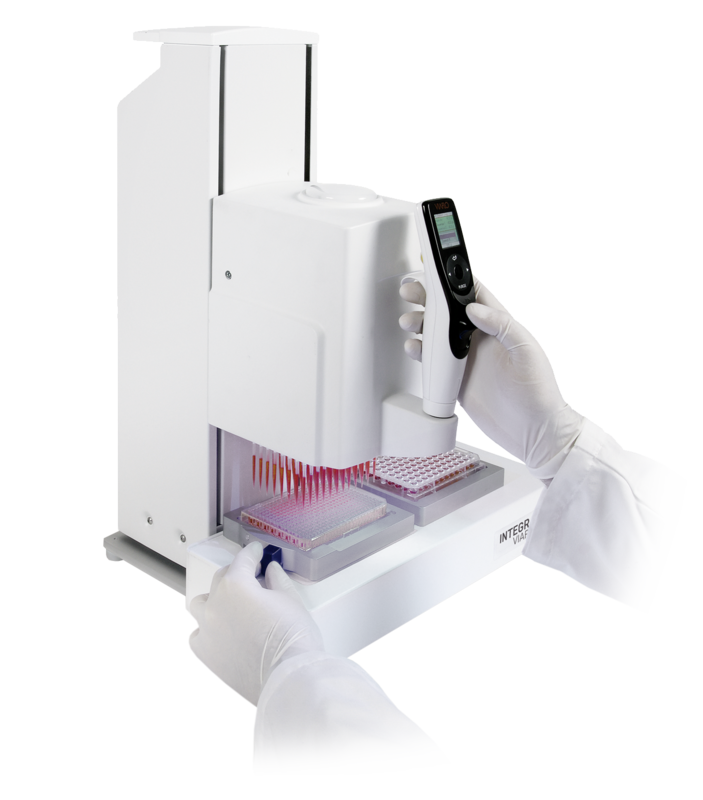 Elodie Vandenhaute, Study Director at HCS Pharma, explained: "96 well cell culture plates are not easy to handle, even with multi-channel pipettes. The VIAFLO 96 is really user-friendly, and allows us to, for example, seed cells, dispense reagents or perform media exchanges in every well simultaneously. This is extremely convenient – saving the operator a lot of time – and helps to improve the reproducibility of results by allowing more precise manipulation of cultures, which is particularly important during media exchange, as you need to avoid disturbing the hydro­scaffold. With the VIAFLO 96, you can do this very easily and consistently, without the risk of accidents, making our experiments more reproducible."
"The system is very compact and easily fits under our existing laminar flow hood; this is very important for cell seeding and changing media that the cell cultures remain within a sterile environment for manipulation. It saves space and is cost-effective compared to a fully automated liquid handling robot – it's a great intermediate between a handheld pipette and a robot."