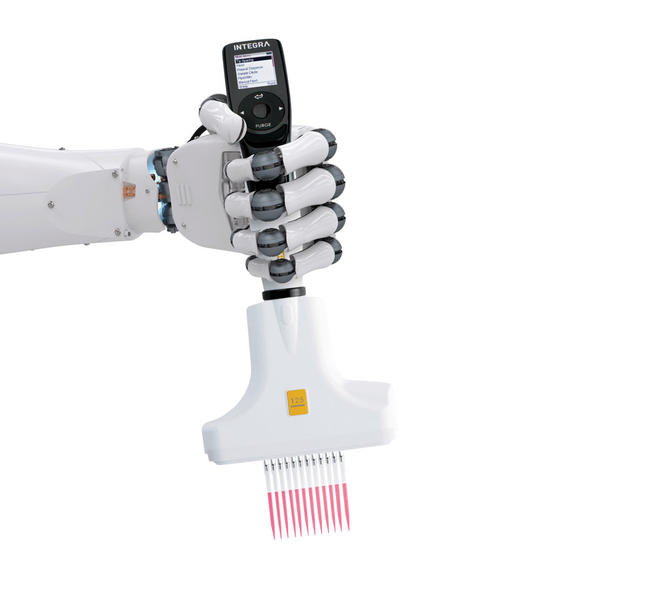 Laboratory integration with INTEGRA
Streamline your workflow with improved connectivity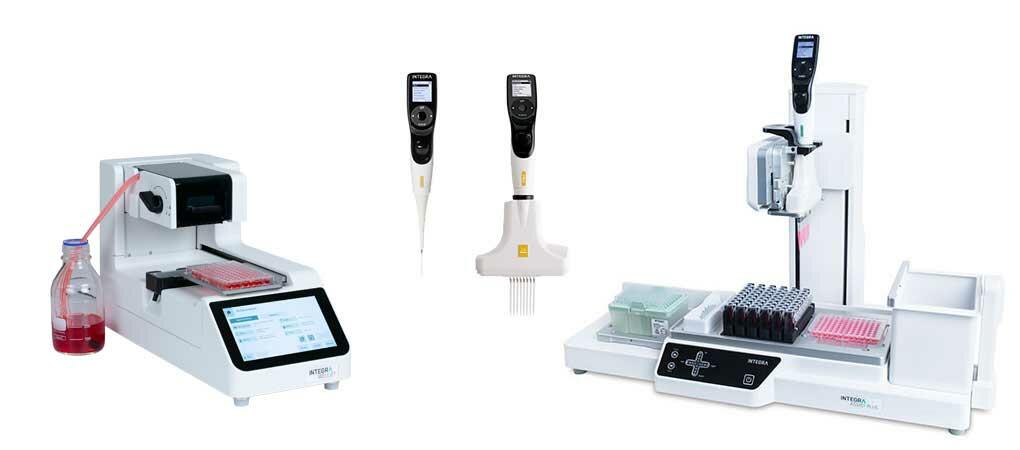 Save time and experience new levels of productivity
The rapid evolution of 'connected' technologies has made digitalization a key focus for the future of many life sciences companies. Automation offers laboratories the opportunity to create digital and walk-away workflows, improving both productivity and reliability. But did you know that your INTEGRA electronic pipettes and liquid handling instruments could be part of your integrated lab workflow?
How could integration benefit you?
Improved Efficiency

Integration automates tasks, speeds up your experiments, and boosts lab efficiency

Data integration and analysis

Automation connects instruments for efficient data analysis and faster decision-making

Streamlined workflows

Integrated instruments minimize downtime, enhancing productivity
We are pleased to offer API commands and hardware to help you with your integration project, backed by the quality, precision and convenience you expect from INTEGRA products.
Want to know more?
Fill in the form below, and we will contact you to discuss the API package you need.