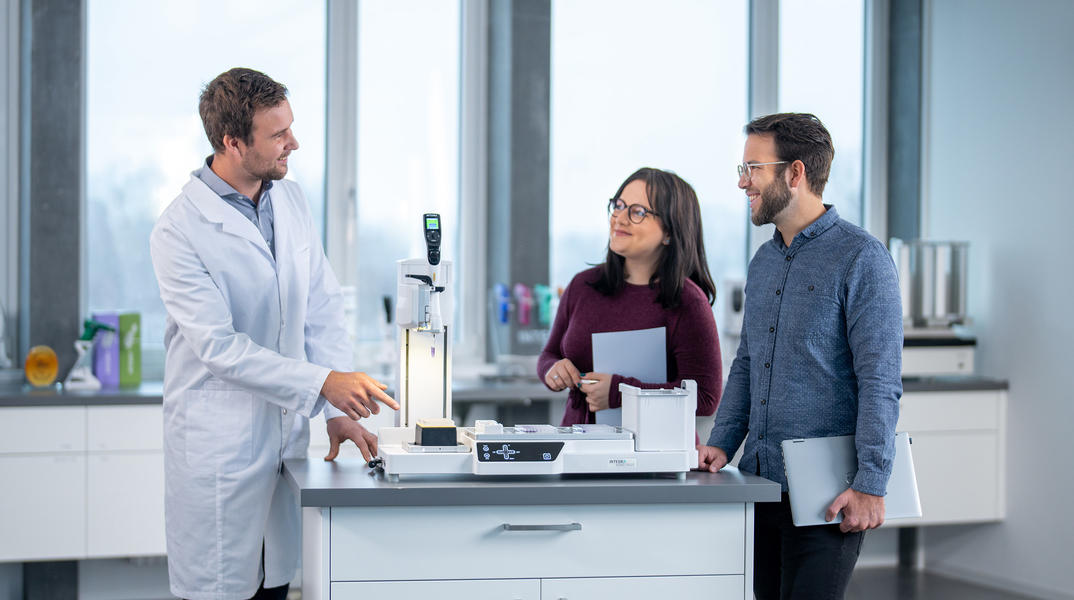 Accelerate your career
Together with INTEGRA
Working at INTEGRA
We are a fast-growing company offering interesting entry level and career development opportunities for people wishing to make a change. We support flat hierarchies and short decision paths, with a strong emphasis on job security, a familiar environment, team spirit and having fun at work. Who are we seeking? Creative people with a strong sense of initiative who can think outside of the box.
Our world of work
Our job sectors
Our values
Six core values have been at the heart of INTEGRA Biosciences since 1965, and are still an active part of our daily corporate culture. They are the key to our innovative strength and our team's contentment.
Passion

Passion includes determination, working towards common goals, and a personal commitment.

Entrepreneurial spirit

Entrepreneurial spirit means active awareness and contributing new ideas. We are hungry for innovation, and seek to develop something new and better for all of our customers.

Team spirit

Team spirit plays a key role for us, both internally and externally. We embrace collaboration with all of our partners – from local communities to international suppliers.

Excellence

Excellence is the prerequisite that allows us to develop great products. We continually push to maintain and improve our high quality.

Inspiration

As individuals, we evolve in an inspiring working environment that is conducive to new ideas, helping us to generate creative and smart innovations for our customers.

Integrity

Integrity means being open and honest with each other and the environment, as well as taking responsibility.