Shedding light on protein-DNA interactions by streamlining nucleic acid extraction
A team of scientists within the University of Ostrava's Department of Biology uses a 12 channel 50 μl VOYAGER adjustable tip spacing pipette and ECO Rack GripTip pipette tips from INTEGRA Biosciences to isolate DNA, RNA and proteins from recombinant bacteria and plants, mostly thale cress (Arabidopsis thaliana) and barley (Hordeum vulgare). The group then studies the noncanonical structures of the extracted nucleic acids – such as four-stranded G-quadruplexes, left-handed Z-DNA, and cruciform DNA – and how these unusual conformations interact with proteins, providing valuable insights into the development of numerous serious conditions.
Substantial time savings
Dr Martin Bartas is part of the team conducting this research, and described how he and his colleagues are benefitting from capabilities of their INTEGRA pipettes: "We are using the 12 channel VOYAGER electronic pipette to perform manual DNA and protein extraction for up to 100 biological samples a day. Its automated adjustable tip spacing has made it possible for us to carry out quick and easy, scalable transfers between 96 well qPCR or microtitration plates and 1.5 ml microtubes. We also use the pipette to rapidly fill qPCR plates with master mix preparations, which streamlines the whole extraction process."
Transferring samples between different labware formats – for instance between plates, tubes, trays and vials – was previously very challenging for the team, but the VOYAGER pipette has allowed them to rapidly adjust tip spacing and to pipette a single 96 well qPCR plate in less than 15 minutes, compared to nearly an hour when using a single channel pipette. Martin explained, "We are able to pipette significantly more qPCR plates per hour using the VOYAGER, because it saves us so much time. On top of this, we also now see smaller deviations between technical replicates than with other pipetting options. This gives us peace of mind and reassurance that our results are extremely accurate and reliable."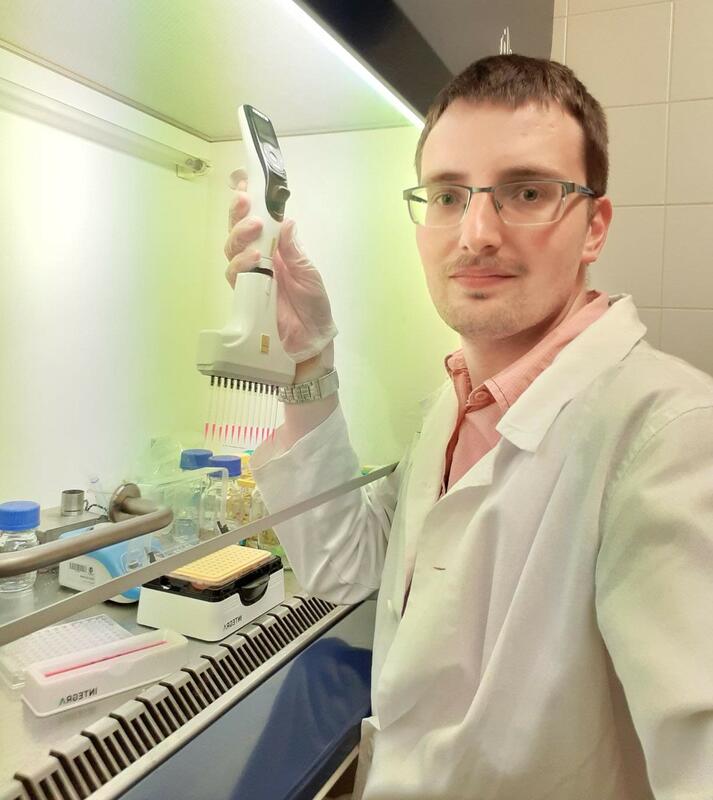 Usability is key
For Martin and his co-workers, the addition of the VOYAGER to the lab has noticeably enhanced their work processes, making extraction and isolation smoother and faster overall. "One of the most frustrating issues we usually come across in the lab is pipette tips becoming loose and falling off. Thanks to the INTEGRA GRIPTIPS, we don't have to deal with this problem anymore, which is a great help in speeding up our workflow on a daily basis."
"The VOYAGER is ergonomic and intuitive, and has been manufactured to a very high standard. The screen display is sharp and easily readable, and presents many useful set-up options for various aspects of the pipetting workflow, like dilutions, reverse pipetting, multiple aspirations, and serial dilutions. INTEGRA pipettes and GRIPTIPS have quickly become my first choice, and I would like to recommend these user-friendly products to all," Martin concluded.