5 reasons why you should use electronic pipettes
1. Vastly improved ergonomics
Long periods of pipetting can be a painful experience, and may even lead to a repetitive strain injury. With electronic pipettes, you no longer need to twist knobs or the plunger to adjust the pipetting volume, and there is no plunger to press down as the pistons are moved by a push of a button. Your thumb, wrist and hand will thank you for it!
Read more about why you should care about ergonomics.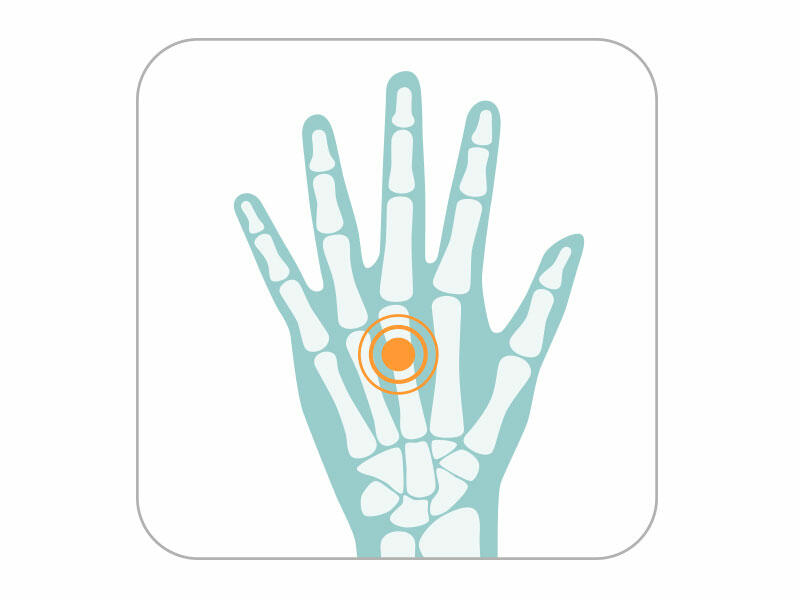 2. Better precision and accuracy
Electronic pipettes are more precise and accurate because they use a motor to control piston movement, so you will always dispense exactly the volume programmed. Pipetting protocols – including volumes and speeds – can also be pre-programmed and saved so that they are executed in the same way every time.
Reproducibility is better, as everyone uses the same pipetting programs, minimizing manual errors and preventing operator-to-operator variability. Better reproducibility means better results!
 Get 10 tips on how to pipette like a pro.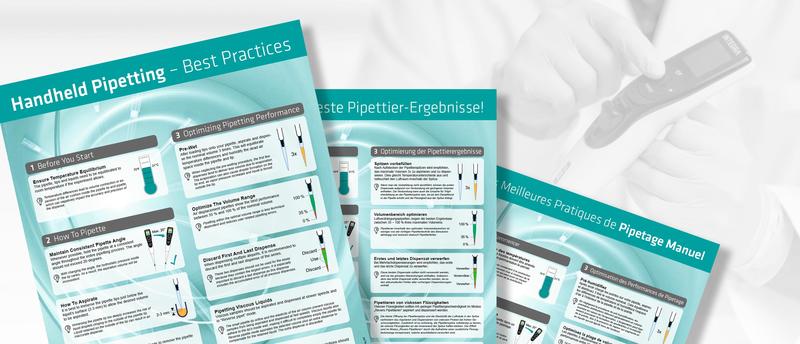 3. One pipette, four applications
One electronic pipette can do the job of four different lab instruments. For example, the VIAFLO and VOYAGER electronic pipettes include programs for standard pipetting, repeat dispensing, dilutions and titrations. Use:
REPEAT DISPENSE MODE, instead of a repeater
SAMPLE DILUTE MODE, instead of a dilutor
PIPET MODE, instead of a manual pipette
MANUAL PIPETTE MODE, instead of a titrator
Simply choose the appropriate program for your needs, to perform all four applications on the same electronic pipette.
4. Straightforward calibration
Calibration of electronic pipettes is simple and fast. All you need to do is validate the pipette's performance – for example, gravimetrically – and enter the actual dispensed volume versus the target dispense volume. The pipette will then calibrate itself. Calibration reminders are also available to help with SOP compliance.
Not only that, but one electronic pipette can usually replace two manual pipettes, as the motor delivers accurate, precise and reproducible control of much shorter stroke distances, enabling pipetting over a wider volume range at better specifications. And with just one pipette to maintain, calibration time and costs are reduced.
Learn how you can quickly check the performance of your pipette.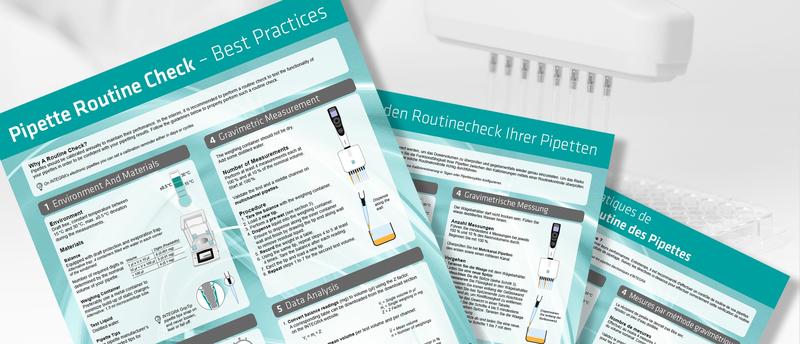 5. Simplify complex pipetting protocols
Human errors can be minimized by pre-set programs that prompt users to input basic parameters, such as the dispense volume or number of times to be dispensed. Many electronic pipettes also allow users to define step-based custom programs, tailoring their protocols from start to finish.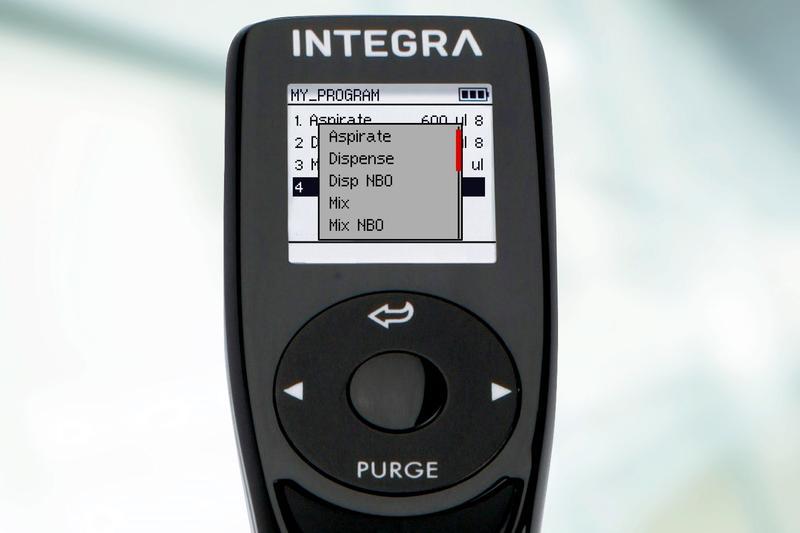 And in case you still have doubts, let's deal with the most common misconceptions:
Electronic pipettes are too complicated
Wrong! Many are as simple to use as a smartphone. Good ones have a limited number of buttons or even thumb wheels to scroll through, and are designed to be user friendly and accessible to all. Some, like the VIAFLO and VOYAGER pipettes, also have full color screens with full text – no abbreviations – and guide you through program set-up, so there's no guesswork.
Watch the VIAFLO and VOYAGER PIPET MODE video to see how simple it is to use an electronic pipette.
Electronic pipettes might not be charged when I need them
Most electronic pipettes contain batteries that will last thousands of pipette cycles. And if you forget to charge them, they can usually be charged while working with them. Most can also be placed on an automatic charging stand when not in use, so that their batteries are always full.
If, after many years use, the battery needs to be replaced, it only takes a minute to remove the old battery and install a new one in a good electronic pipette.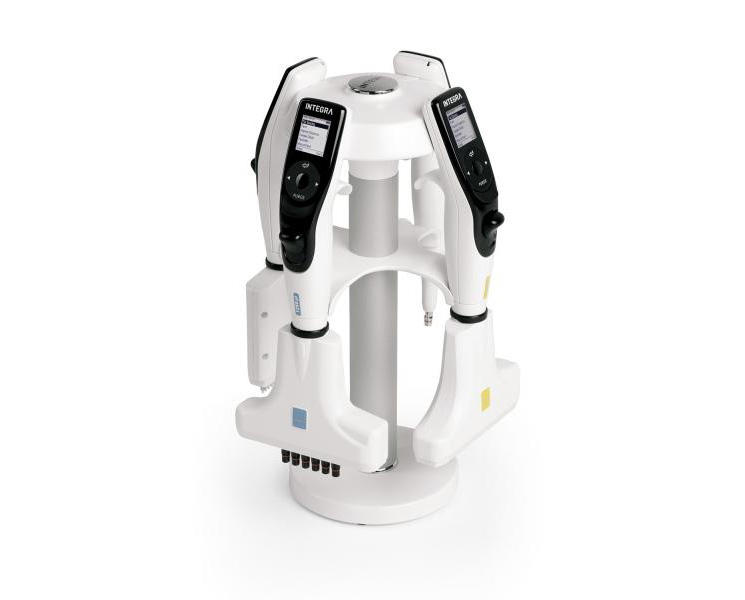 Electronic pipettes are too expensive
While they typically cost more than a manual pipette, an electronic pipette pays for itself extremely quickly, especially when you consider the fact that it can actually do the work of multiple lab instruments. Compared to manual pipetting, you'll work faster and more accurately, with fewer problems, making you more productive. The improvement in ergonomics is enormous too. And, as discussed earlier, one electronic pipette can frequently replace two manual pipettes, covering a wider volume range at better specifications. Depending on the desired volume range and accuracy required, one electronic pipette may be all you need.
Electronic pipettes are more complicated to clean and sterilize
Not true! They are typically cleaned in exactly the same way as manual pipettes, by wiping down with ethanol, isopropyl alcohol or commercially available disinfection liquids.
If you need to sterilize your electronic pipette, the lower end of most electronic pipettes – the part of the pipette that comes into contact with liquids, vapors and other contaminants – can usually be removed and autoclaved according to the manufacturer's instructions (e.g. 20 minutes at 121 °C).
Check out how simple it is to become super productive with VIAFLO and VOYAGER  pipettes!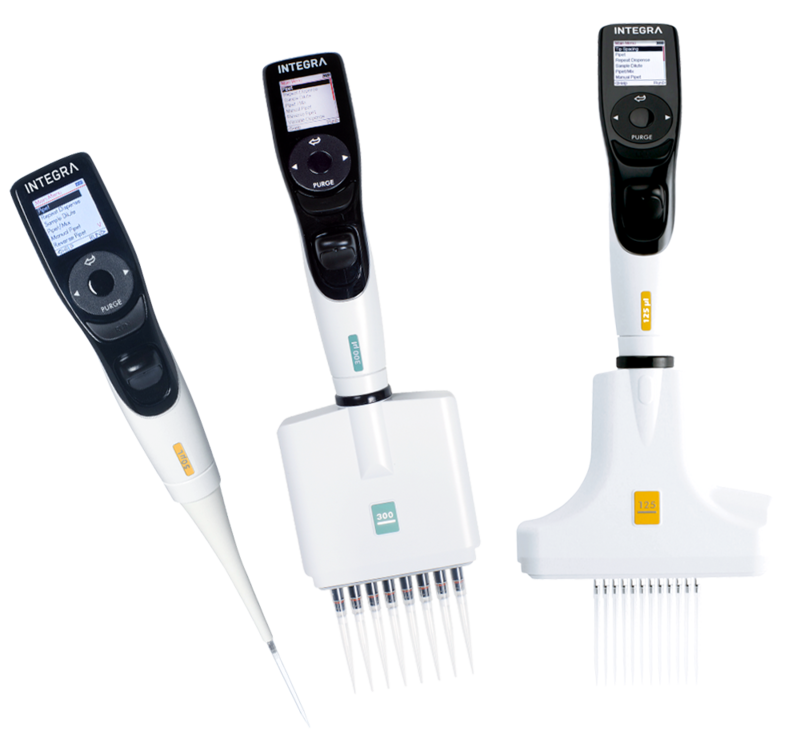 Any questions? I'm happy to help!