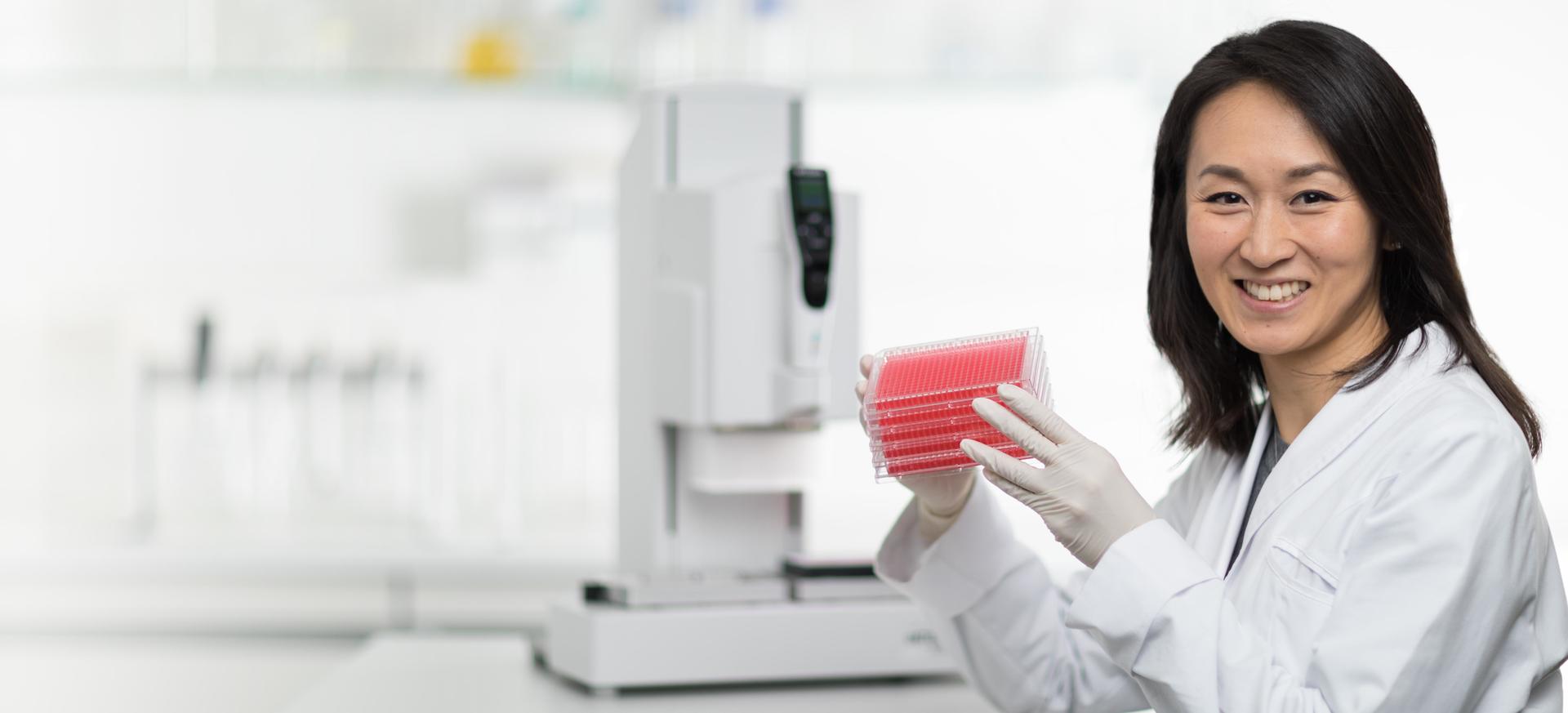 VIAFLO 96 | VIAFLO 384
24, 96 And 384 Channel Handheld Electronic Pipettes
24, 96 And 384 Channel Handheld Electronic Pipettes
Product story
Versatile and productive 24, 96, and 384 channel pipetting: one instrument for your current and future application needs
VIAFLO 96 and VIAFLO 384 meet the need for an affordable, compact, and easy to use pipette which greatly increases productivity and throughput, for a fraction of the cost of big and costly automated systems. The VIAFLO 96 and VIAFLO 384 can do everything which the INTEGRA MINI 96 does, just with more flexibility for current and future applications.
By offering 10 unique pipetting heads in varying volume ranges (0.5 to 1250 ul) and number of channels (24, 96, or 384 channels), both VIAFLOs can handle the widest range of applications and volumes. These instruments offer an unparalleled flexibility by allowing filling plates either by hand or by using the hands-free automatic mode, with up to 3 deck positions for even more productivity.
Are you looking for a smaller, portable and even more affordable 96 channel instrument? Click here to find out more.
How it Works
How it works
VIAFLO 96 and VIAFLO 384 enable transfers of 24, 96 and 384 samples in a single step, thus increasing pipetting throughput and reproducibility significantly. At a fraction of the cost, they often surpass throughput capabilities of even expensive robots.
Getting Started Videos

To make your life easier and get you up and running quickly with our VIAFLO 96 | VIAFLO 384, we have prepared some helpful videos

 

Intuitive handheld operation

VIAFLO 96 and VIAFLO 384 are handheld 24, 96 or 384 channel pipettes designed to fit on any lab bench. It features a unique operating concept making it as easy to use as a traditional handheld pipette. Hold the control unit and push to move the pipetting head to the desired pipetting position. This unique servo assisted steering mechanism allows fast, precise and stress free multichannel pipetting without the need for position programming.

Convenient hands-free operation

The hands-free automatic mode enables the instrument to move and pipette on its own, for maximum reproducibility, especially in tight spaces such as a laminar flow cabinet.

Quick and comprehensible menu navigatIon

All INTEGRA electronic pipettes have a common user interface making it easy to switch between different systems without a second thought.

A full color screen and proven touch wheel interface offer quick and comprehensible menu navigation. Simply by moving the finger over the touch wheel, menus and settings can be accessed and changed.

VIAFLO 96 and VIAFLO 384 can be connected to a computer via USB port. With the free to use VIALINK PIPETTE MANAGEMENT SOFTWARE, user defined custom programs can be created on the computer and then be transferred onto VIAFLO 96 or VIAFLO 384.

Versatile in channels and volumes

The VIAFLO 96 and VIAFLO 384 base unit work together with 24, 96 or 384 channel pipetting heads. These are removable and take less than one minute to install. With these heads, the number of channels and volume range which can be used with the one base unit is enormous. 

24 Channel Pipetting Heads
10 - 300 µl
50 - 1250 µl

96 Channel Pipetting Heads
0.5 - 12.5 µl
2 - 50 µl
5 - 125 µl
10 - 300 µl
50 - 1250 µl

384 Channel Pipetting Heads
0.5 - 12.5 µl
2 - 50 µl
5 - 125 µl

Space Saving Footprint

With its compact design, this benchtop system requires little space on a lab bench and fits into most laminar flow hoods to allow work under sterile conditions. Up to three stage positions accommodate tip racks, microplates, reagent reservoirs or other SBS size labware.

Up to 8 microplates can be stacked to make maximum use of the stage positions.

GRIPTIP® Pipette Tips Which Never Leak or Fall off

Losing a tip during an assay preparation can ruin hours of work. Also a reliable sealing between tip and fitting to avoid dripping tips is of key importance for accurate pipetting.

INTEGRA has redesigned the connection between pipette tip and tip fitting to eliminate these issues. The unique GRIPTIP PIPETTE TIPS are comfortably loaded and ejected without any physical effort due to a power assisted mechanism activated by a push button. The loading procedure also guarantees that GRIPTIPS® are not touched by the user and remain sterile.
Customer Voices
See it Work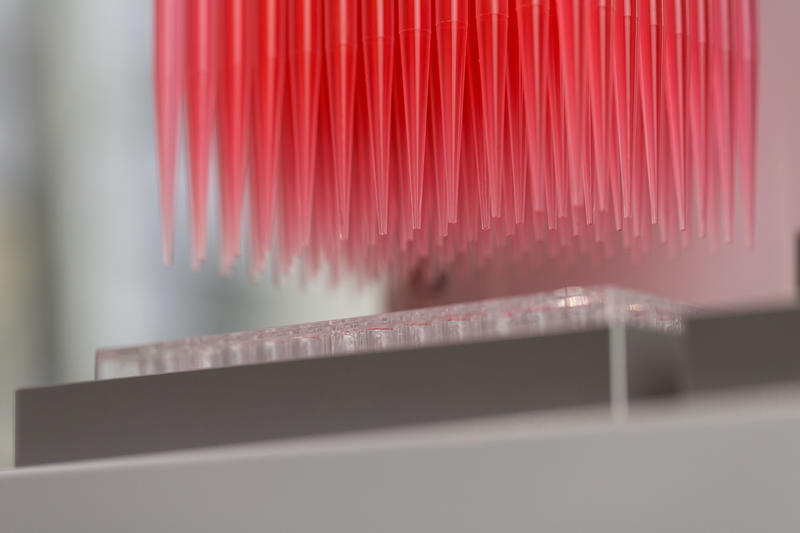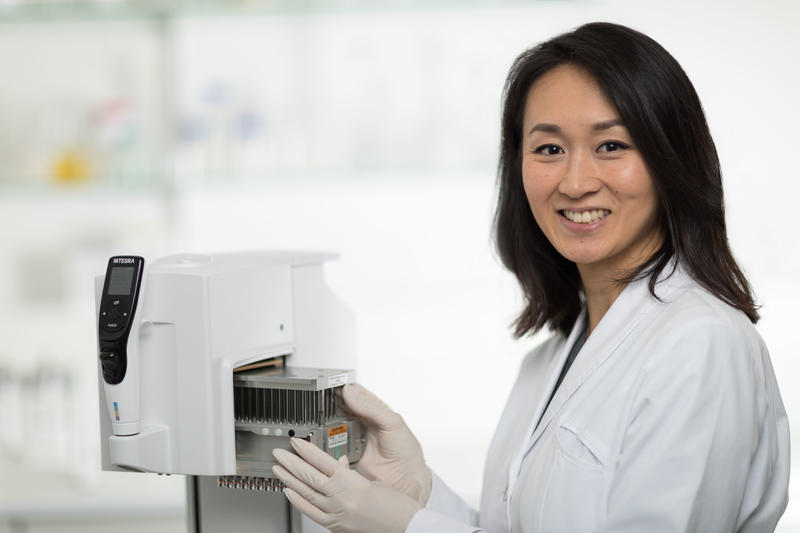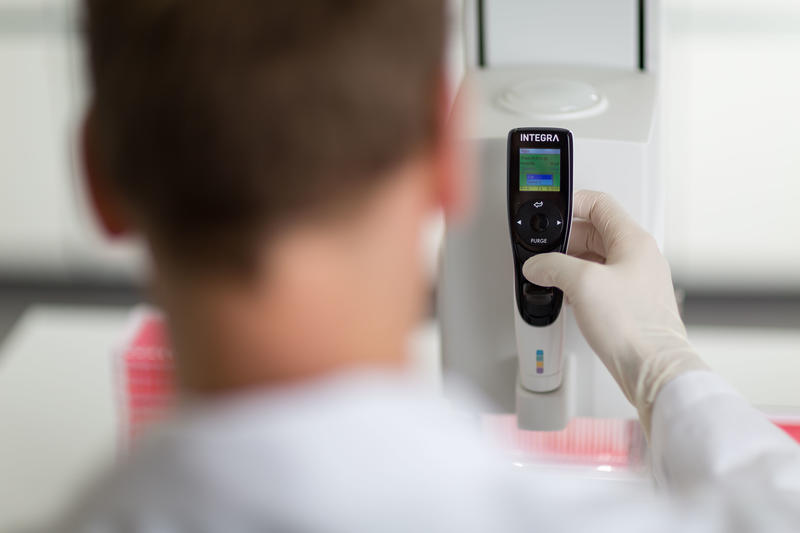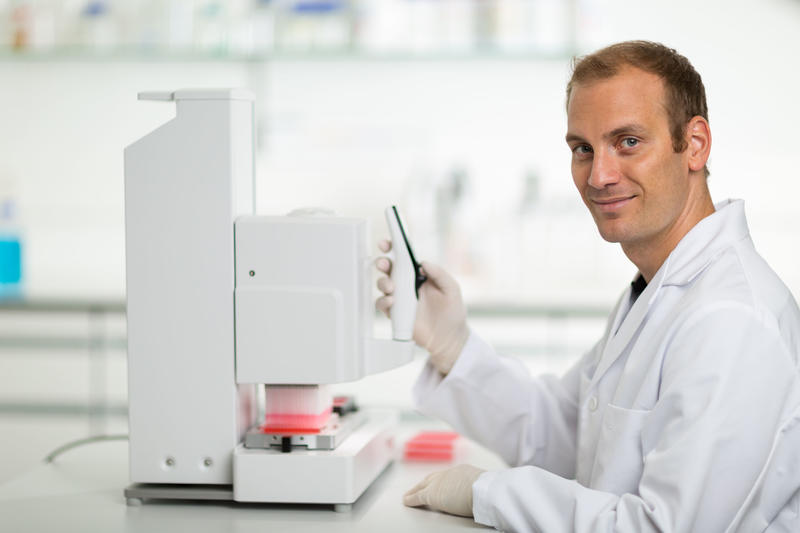 Apps
Uses and Applications
Overview
Applications
Stories
Applications
Reservoir to plate transfers

Plate to plate transfers

Transfer within plates

Nucleic acid extraction

24 well pipetting

1536 well pipetting

High throughput screening

Efficient Library Screening

Improving Efficiency of Replication & Screening

Cell culture workflow

Heating, Cooling & Shaking
Tech Info
Tech info
Find here a quick overview of the product specifications. More detailed information can be found in the download-section below.
Dimensions (W x D x H)

42 cm x 30 cm x 54 cm (16.6" x 11.9" x 21.3")

Power Requirements

100–240 VAC, 50/60 Hz

Weight of VIAFLO 96 incl. pipetting head

25.7 kg

Weight of VIAFLO 384 incl. pipetting head

27.7 kg

Pipetting channels of VIAFLO 96

96, 24

Pipetting channels of VIAFLO 384

384, 96, 24

Compatible plate formats

24, 96, 384, 1536 wells, shallow and deep well

Plate positions

up to 3
Downloads & More
Parts and Numbers
Parts and numbers
Instruments

Plate Holders

Pipetting Heads

Automation Friendly Clear Advantage™ Reservoirs

Heating, Cooling, Shaking

Replacement O-Rings

Cover

GRIPTIPS®