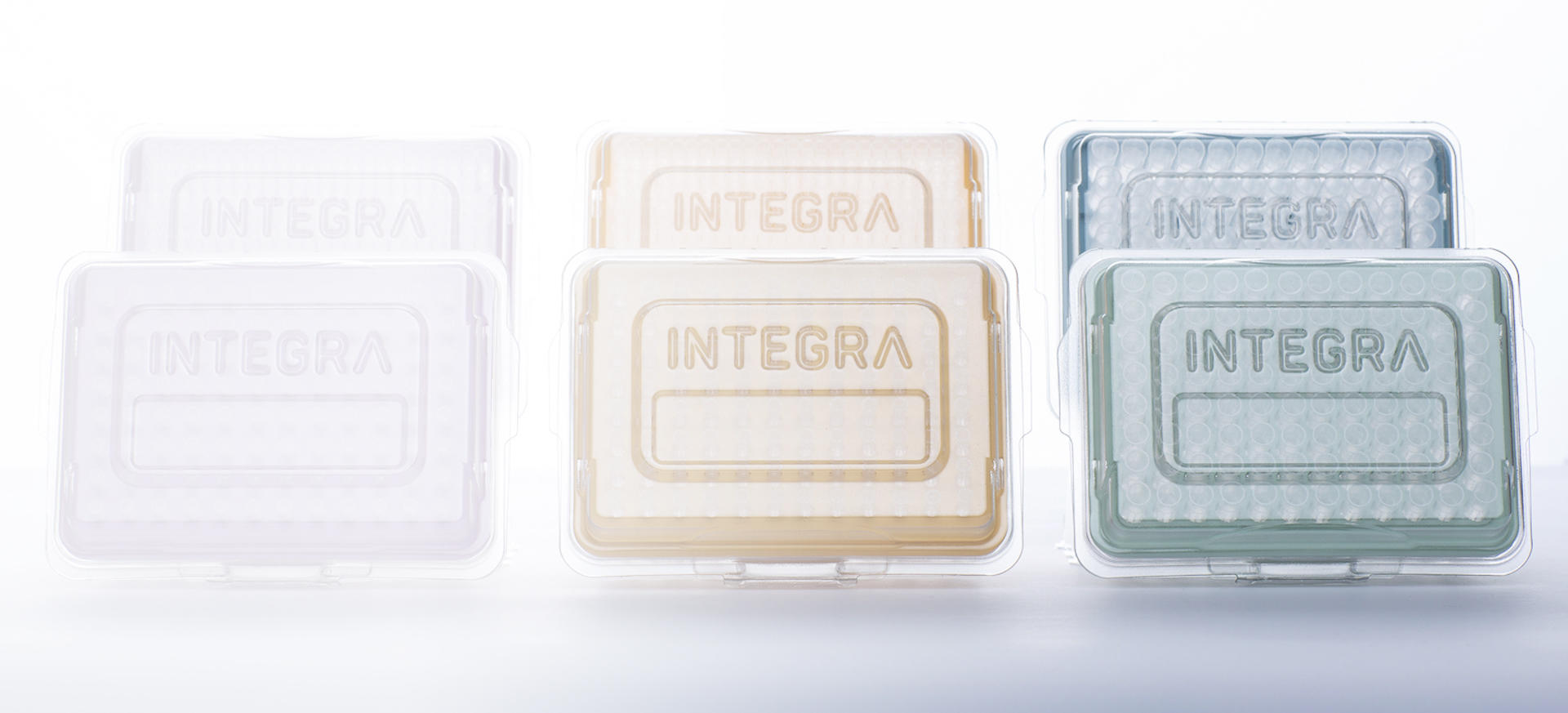 Product story
Eco-friendly tip solution
Tired of your recycling bin overflowing with empty tip racks? ECO Racks significantly reduce the amount of plastic used in your lab, and are easily stacked and compressed to take up less recycling bin space.
ECO Racks contain 60 % less plastic than alternative racks.
The innovative rack design can be used with all single and multichannel INTEGRA handheld pipettes.
For the sturdiest and most convenient GRIPTIP® pipetting experience, ECO Racks can be paired with our one-of-a-kind, reusable PopTop Base.
For an even greener option, the PopTop Base is compatible with our GREEN CHOICE refill inserts.
Also available as Low Retention GRIPTIPS® for improved results when pipetting certain liquids.
Also available in 300 µl LONG, 1250 µl SHORT and WIDE BORE ECO Rack GRIPTIPS®

 
Visit the GripTip Selector Guide for a complete listing of all ECO Rack volumes and configurations.
How it Works
How it works
By designing our GRIPTIPS® in tandem with INTEGRA pipettes, we have created a unique, integrated system that offers the securest pipette tip connection. Without hammering, the GRIPTIPS® snap onto the pipette's tip fitting, which prevents tips from loosening, leaking or falling off.
60 % less plastic

Molded from virgin polyethylene terephthalate (PET), ECO Racks use 60 % less material than standard GRIPTIP® racks.

Occupy less space

ECO Racks easily nest inside each other, and can be compressed to minimize the recycling bin space required.

Assured quality

Our GRIPTIPS® are manufactured from 100% virgin polypropylene under strictly controlled conditions. All GRIPTIPS® are certified free of RNase, DNase, pyrogens, PCR inhibitors and endotoxins.

Low Retention

To mold the Low Retention ECO Rack GRIPTIPS®, INTEGRA uses a unique polypropylene blend with heightened hydrophobic properties. Using Low Retention ECO Rack GRIPTIPS® prevents low surface tension samples from spreading out and "wetting" the inner wall of the tips, allowing them to bead-up for a maximum liquid recovery. The Low Retention ECO Racks are designed to work with our standard 12.5 to 1,250 µl GGRIPTIP® volumes and all handheld INTEGRA pipettes.

Wide Bore

WIDE BORE ECO Rack GRIPTIPS® reduce cell fragmentation caused by shearing and flow resistance. Wide Bore GRIPTIPS® are specifically designed to have bigger orifices to allow for the smooth non-disruptive transfer of viscous liquids.

Innovative rack design

ECO Racks feature an innovative rib design to support GRIPTIP® loading from single, four, six, eight, twelve or sixteen channel INTEGRA manual and electronic handheld pipettes.

PopTop Base

ECO Racks can be paired with our optional, reusable PopTop Base for sturdier, more convenient GRIPTIP® loading. Simply insert any ECO Rack into the PopTop Base to allow one-handed operation, plus lid opening at the press of a button, so you don't have to put down your pipette while working.

GREEN CHOICE insert compatibility

Use even less plastic! The PopTop Base is compatible with our GREEN CHOICE inserts, so you can make your lab even more environmentally friendly.
Customer Voices
See it Work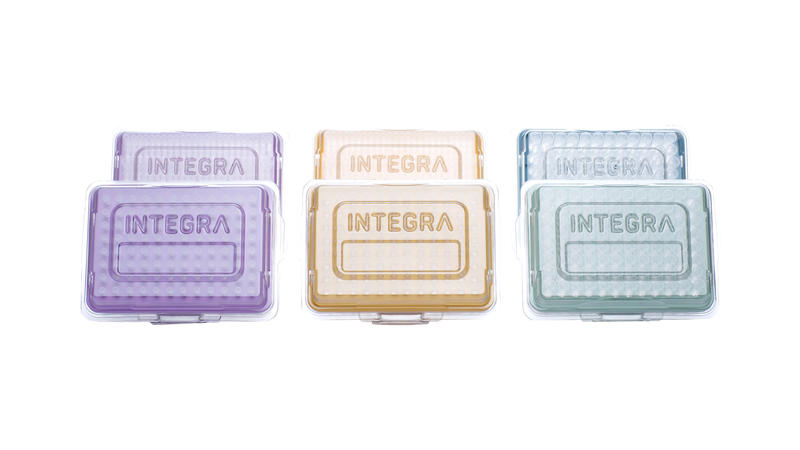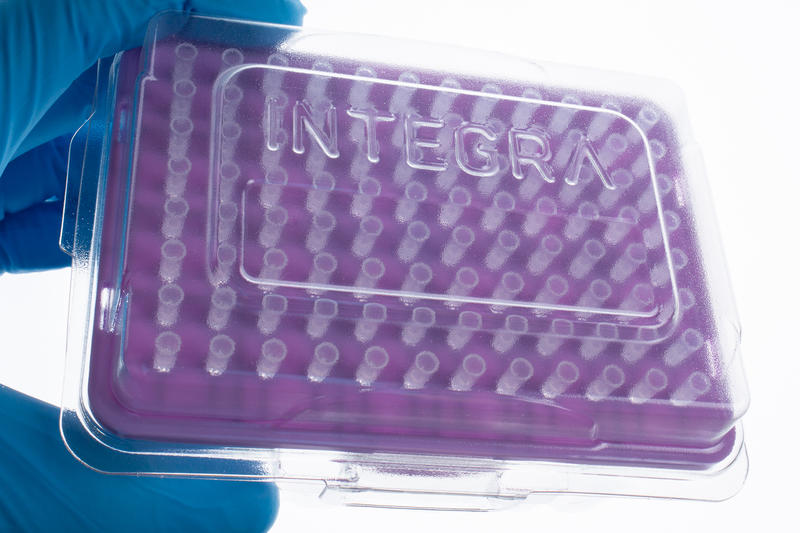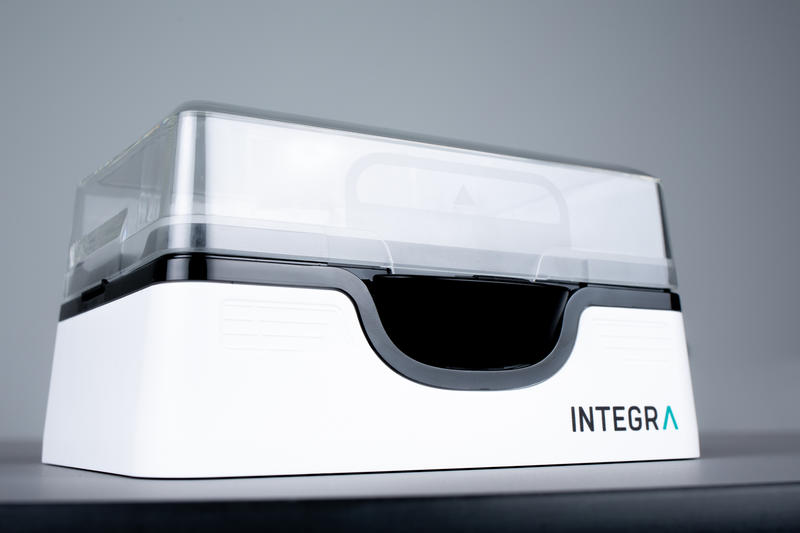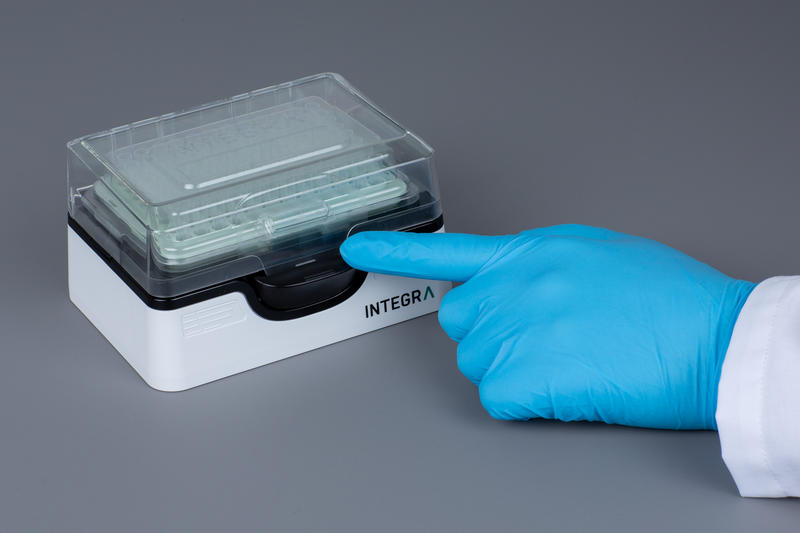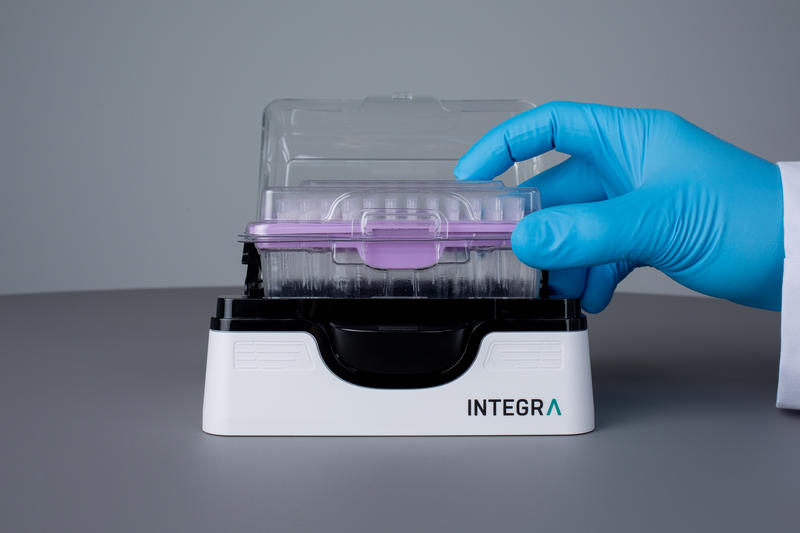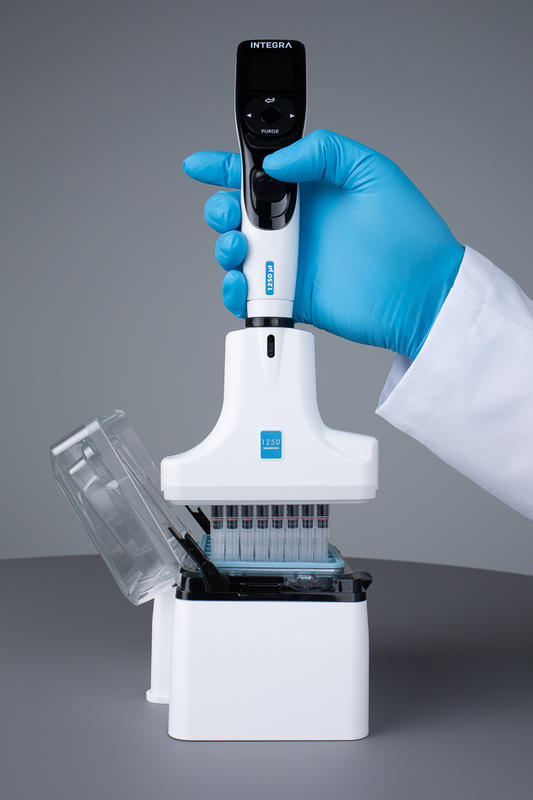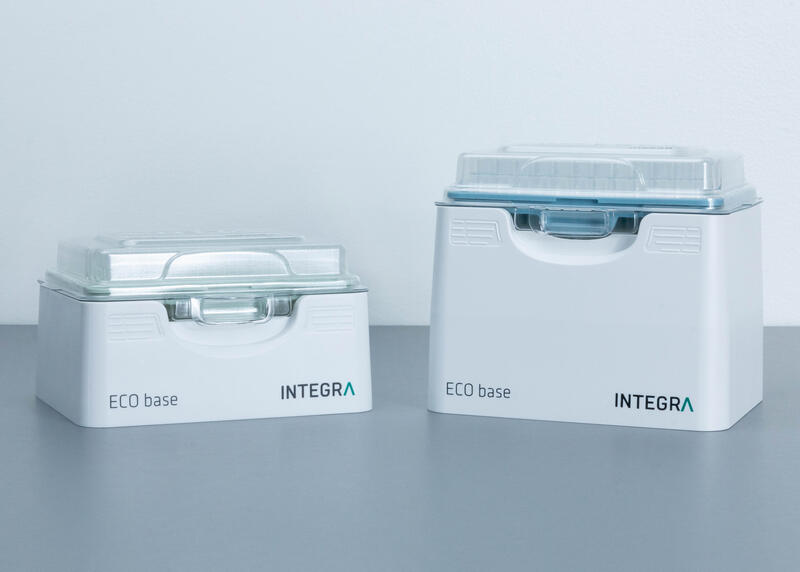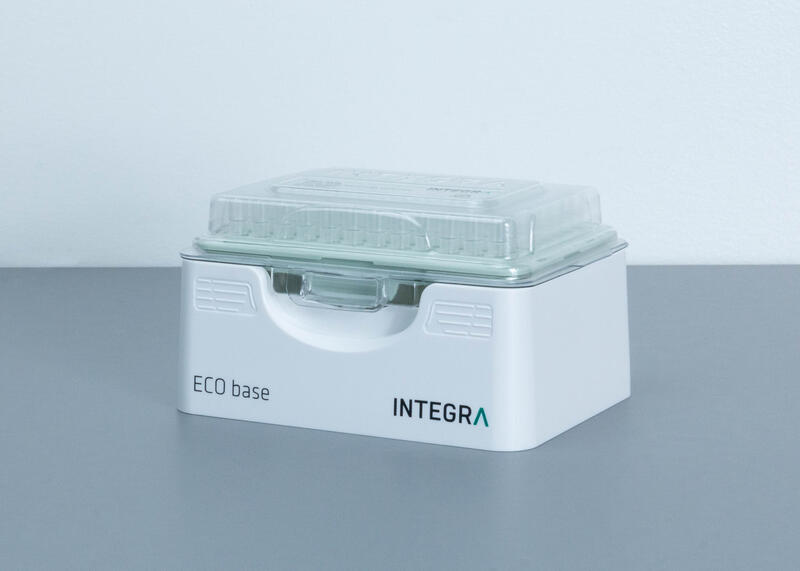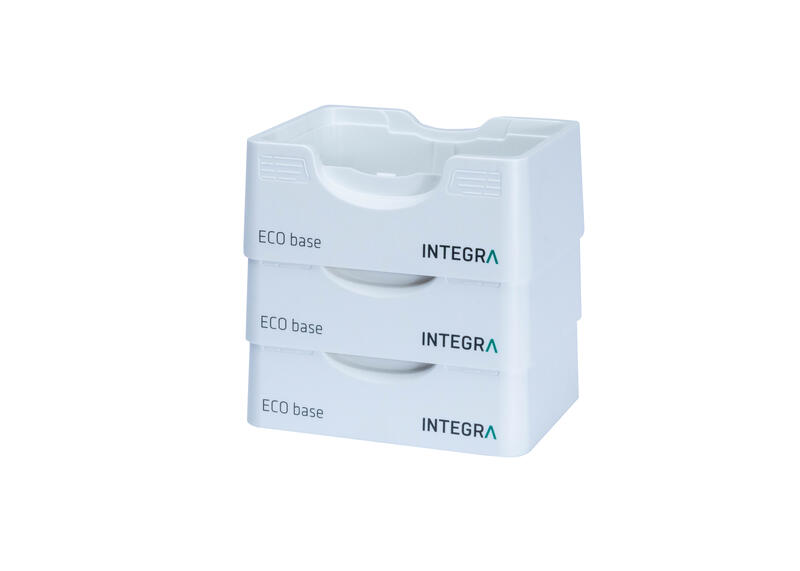 Uses and Applications
Overview
Applications
Stories
Downloads & More
Parts and Numbers
Parts and numbers
GRIPTIP® Pipette Tips

GRIPTIP® Pipette Tips

PopTop Base

PopTop Base

Compatible with ECO Racks and GREEN CHOICE refill inserts

PopTop Bases

| | |
| --- | --- |
| Description | Part No. |
| Small PopTop Base (for use with 12.5 µl, 125 µl and 300 µl GRIPTIPS®)  | 3250 |
| Large PopTop Base (for use with 300 ul LONG and 1250 ul GRIPTIPS®) | 3255 |

ECO base

ECO base

Compatible with ECO Racks

ECO bases

| | |
| --- | --- |
| Description | Part No. |
| Small ECO base (for use with ECO rack 12.5 µl, 125 µl and 300 µl GRIPTIPS®)  | 3240 |
| Large ECO base (for use with ECO rack 300 µl long and 1250 µl GRIPTIPS®) | 3245 |