Discover our new PIPETBOY summer color collection!
PROMOTION*: 25% OFF!
Please contact your local sales representative for this offer*!
(*offer valid by INTEGRA Biosciences US, UK, CH, DE, AT, FR only)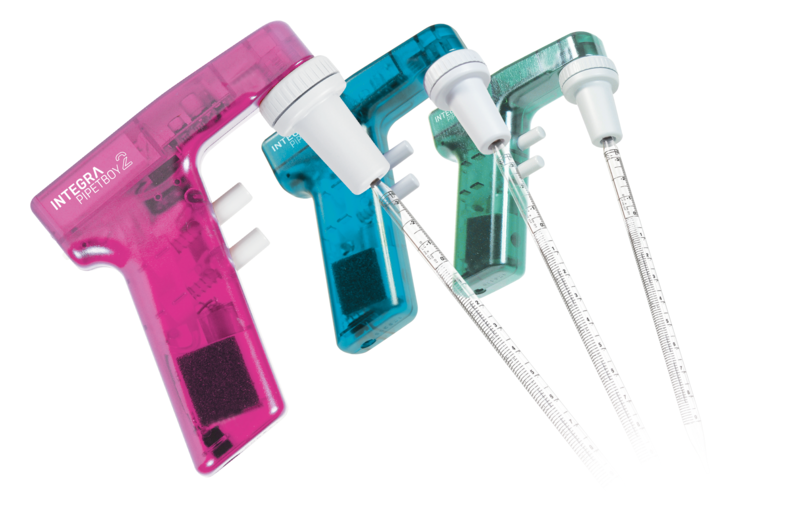 Turbo Mode provides a 20 percent increase in pipetting speed when plugged into a mains adaptor, making it the fastest pipette controller on the market

Lithium-ion technology improves cordless operating times to over 6.5 hours, and a fast charging time of only 3.5 hours

Unique motor design makes it easier to switch between dropwise addition and fast liquid displacement

Ergonomic shape allows the pipette controller to sit comfortably in all hands, and your fingers to keep a natural position

Autoclavable module and easy to replace filter make it effortless to clean

LED indicator provides clear battery status information

A range of colors to brighten up any season
The PIPETBOY acu 2's combination of affordability and impressive features make it the ideal pipette controller to speed up your workflows.