Revolutionize your high throughput 3D cell screening workflow!
Your answer to efficient benchtop pipetting
Specialized 3D cell culture plates, such as Corning® spheroid microplates, enable the highly reproducible growth of uniform 3D cultures for downstream applications, but can be laborious and time consuming to fill manually. The VIAFLO 384 benchtop pipette is your answer to increased throughput for 3D cell screening, meeting the demands of high volume drug discovery programs. Read more about how you can quickly and efficiently fill 1536 well Corning® spheroid microplates with INTEGRA's VIAFLO 384:

Application Note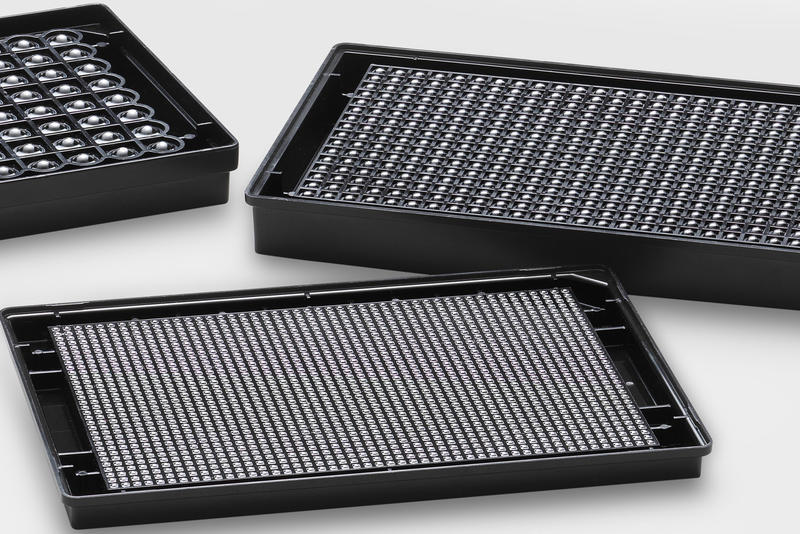 3D cell screening on budget!
Don't let your budget get in the way of your 3D cell culture results. The VIAFLO 384 is an affordable, versatile and easy to use electronic benchtop pipette, capable of quickly and efficiently filling spheroidal plates from 96 up to 1536 wells for 3D cell screening. The hand-operated VIAFLO 384 can be used for precise compound and reagent addition, as well as rapid cell seeding, media exchange and sample transfers.
The VIAFLO 384 is the ideal partner for high throughput 3D cell culture applications, offering a number of advantages:
Robust production of highly reproducible uniform spheroids across the entire microplate, as all channels are dispensed simultaneously
Improved speed for plate filling compared to traditional, manual multichannel pipettes
16 times faster filling of a 384 well spheroid plate than an eight channel pipette
Reduced user error and user-to-user variability, as protocols are preprogramed
Precise liquid handling with controllable pipetting height and speed to avoid harming delicate cells or hydrogels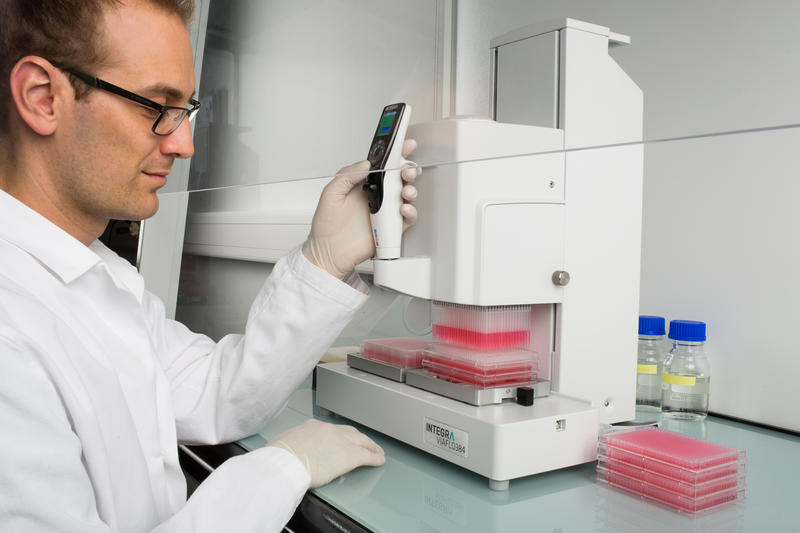 Want increased pipetting throughput and reproducibility? You've come to the right place.
It might be small, but it's mighty. The compact design of the VIAFLO 384 makes it ideal for busy or crowded laboratories, and its unique operating concept provides increased productivity over traditional handheld pipettes. With the ability to rapidly fill plates from 24 to 1536 wells, the VIAFLO 384 offers improvements in throughput at a fraction of the cost compared to fully automated liquid handling robots.
The VIAFLO 384 is ideal for labs that:
Use 1536 well plates, but do not have the budget or space for larger, more expensive, fully automated platforms
Would like an easy to program instrument to complement existing automated solutions, particularly in the predevelopment phase
Would like a smaller footprint, backup instrument for quickly filling 1536 plates when other systems are in use
Any questions? I'm happy to help!