Automated dilutions for medical cannabis testing
Doctors in the US are able to provide patients with medical marijuana cards that permit them to purchase cannabis-based products for medical purposes. However, the dosage and quantity they should use is not prescribed by doctors, and the potency of processed products can vary significantly between manufacturers. Additionally, the cannabis plant is known as a hyperaccumulator, as it absorbs and retains toxins such as heavy metals and pesticides from the soil in which it grows. These substances can, of course, be harmful when consumed, especially so for patients with certain medical conditions and weakened immune systems. Therefore, cannabis-based medical products must be rigorously tested in order to ensure they are safe for human consumption before being approved for sale.
A specialized facility for a niche market
Talon Analytical was founded in 2019 to perform routine testing of hemp, CBD and medical cannabis products for the numerous companies involved in medicinal marijuana production across the state. Since the beginning of 2022, the company has been performing dilutions of extracted samples using the ASSIST PLUS pipetting robot in combination with 1250 μl and 300 μl 8 channel VIAFLO electronic pipettes. The diluted samples are then injected into a high-performance liquid chromatography (HPLC) instrument for potency analysis. In addition, the lab tests samples for heavy metal content, pesticides and mycotoxin, processing around 160 separate specimens a day. A certificate of analysis is then issued for each product, which is sent directly to the state's health and environmental laboratory – the Office of Cannabis Management – as part of the approval process for public sale. In addition, medicinal marijuana manufacturers also occasionally work with Talon Analytical to run contaminant testing for new product formulations for research and development.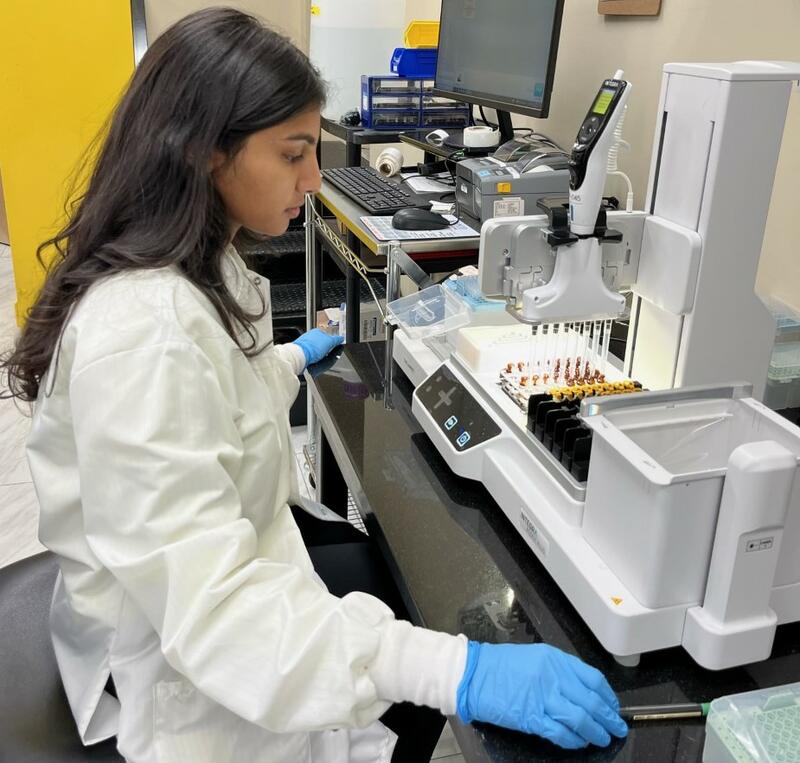 A high demand requires a high throughput
The company chose the ASSIST PLUS to streamline its workflow and ensure a robust and reliable process for sample dilutions. Brynn Vitrano-Stocker, Quality Manager at Talon Analytical, explained how the new additions have enhanced the lab's throughput: "Previously, we carried out all our dilutions by hand, which was prone to manual error and extremely time consuming. Now we have the ASSIST PLUS pipetting robot, our entire pipetting takes only eight minutes, which means we can process more samples every day and keep up with the increasing demand for testing." Her colleague Chelsea Bissondayal, Head Analyst, added: "The ASSIST PLUS and VIAFLO electronic pipettes consistently lead to the highly precise and accurate results that manufacturers and the government require. This means that we don't have to waste time or materials repeating tests. The instruments also significantly speed up our workflow, improving the lab's overall productivity."
Brynn continued: "INTEGRA's GripTip pipette tips – along with the company's reagent reservoirs –work really well, and we are happy with their performance. Overall, the lab personnel enjoy running dilutions on the pipetting robot, and find it straightforward to use." Chelsea concluded: "It was quick and easy to set up our pipetting protocols when we first acquired the ASSIST PLUS. Now we can continuously run the same protocols again and again, helping us to save time and further enhancing our efficiency, which is very much needed in this growing field."