INTEGRA commits to the Science Based Targets initiative and joins the global climate campaign
Expert guidance for an ambitious decarbonization roadmap
The 2021 Intergovernmental Panel on Climate Change (IPCC) report revealed that human-induced climate change is widespread, rapid, and intensifying across the globe. However, experts agree that there is still time to limit the global temperature rise to 1.5 °C to avoid catastrophic impacts.2 As a science-based company, INTEGRA is committed to a sustainability approach that is recommended by credible experts. We are proud to have submitted company-wide emissions reduction targets through the Science Based Targets initiative (SBTi). These will be independently validated by SBTi, and we will report on our progress annually for transparent monitoring, helping us to realize our goal of achieving net zero by 2050 at the latest.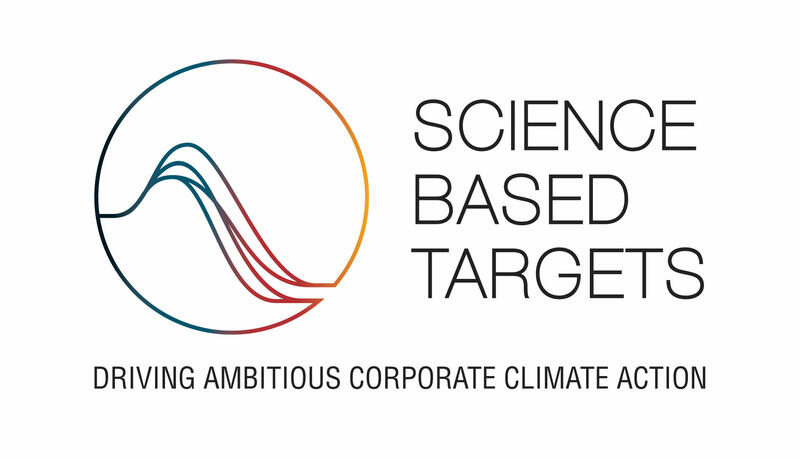 The SBTi is a partnership between the Carbon Disclosure Project (CDP), the UN Global Compact (UNGC), the World Resources Institute (WRI), and the World Wide Fund for Nature (WWF). This initiative independently assesses and approves companies' targets in line with its strict criteria, to define and support best practices for ambitious climate action in the private sector. To join the SBTi, a company must reduce GHG emissions without compensating or 'offsetting' with carbon credits. Our aim is to reach net zero by 2050 at the latest, which means that any unavoidable emissions must be neutralized through carbon capture technologies. We will also strive to ensure positive impacts for our employees and the communities we serve while aligning with a net zero future.
Our commitments to future-proof growth
In September 2022, INTEGRA Biosciences Holding AG – including all production sites and sales offices – publicly committed to the following emissions reduction targets:
Scopes 1-2. A 42 % reduction in absolute GHG emissions by 2031, from a 2021 base year, and a 90 % reduction by 2050. This includes direct emissions from company cars, the combustion of natural gas in heating systems, and indirect emissions from purchased electricity.
Electricity. To increase the annual percentage of renewable energy sources from 48 % in 2021 to 100 % by 2030, where nuclear electricity is not defined as renewable.
Scope 3. A 51.6 % reduction in GHG emissions per revenue by 2031, from a 2021 base year, and a 97 % reduction by 2050. This includes indirect emissions along the value chain.
Scopes 1-3 are defined by The Greenhouse Gas Protocol3 international standards for measuring direct and indirect emissions from company-owned sources, purchased and consumed energy, and the production of raw materials, products or services. Based on these standards, we have published a report to summarize the carbon footprint of our two production sites, as well as all sales offices, for the base year of 2021. We have committed to follow the SBTi reduction targets for these three scopes, to be in line with the 1.5 °C reduction target of the Paris Agreement.4
A defined pathway to minimize our carbon footprint
INTEGRA has outlined a comprehensive action plan for the company and supply chain. We have identified the areas of greatest potential impact as the reduction of air freight shipping, and decreased use of fossil-based plastics in consumables. Our focus is to have a worldwide effect, which means switching to renewable energy sources wherever possible, and this has already been achieved at our Switzerland-based production building and some sales offices. The company car fleet policy has also been adjusted to ensure that electric cars will replace all existing hybrid cars from 2027, providing the appropriate charging infrastructure is available. Our goal is to convert offices in all countries to 100 % renewable electricity, and this has already been achieved in countries where we can choose the electricity supplier.
Across the supply chain, our action plan focuses on implementing measures that have the greatest potential impact. As most of our carbon emissions derive from the transport of goods, we aim to replace air freight with sea freight wherever possible. Proactive developments are in place to achieve this, including improved production planning, increased inventory levels, accurate data collection, and analyzing processes to ensure that no shipping space is wasted for more efficient fuel usage. Our new pipette tip production facility in Switzerland will also help to drastically reduce intercompany air freight, and we are replacing fossil polypropylene with in-house recycled polypropylene for our tip racks.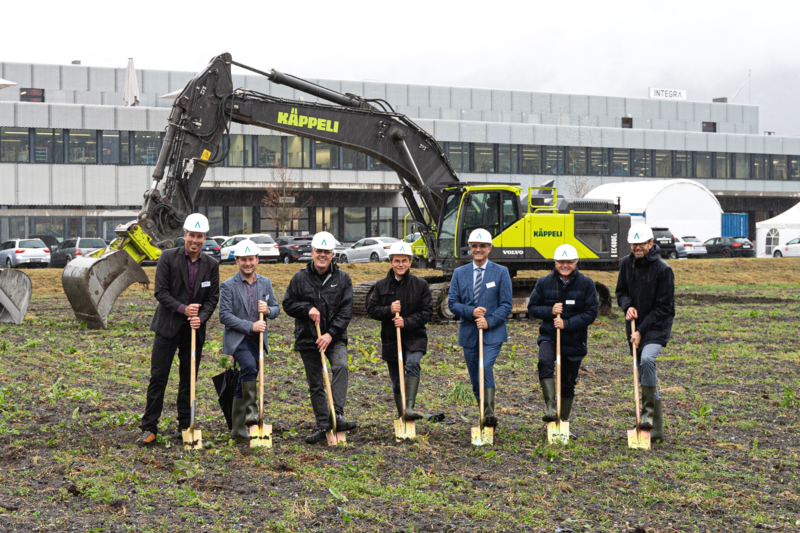 Ursula Leuthold, Sustainability Coordinator at INTEGRA Biosciences, commented: "We are proud to be setting 1.5 °C-aligned science-based targets with SBTi, joining the global campaign to rapidly scale back greenhouse gas emissions. We believe that, by setting credible and independently validated emission targets, we can accelerate deep and urgent decarbonization within our business and beyond."
References
Secretary-General's statement on the IPCC Working Group 1 Report on the Physical Science Basis of the Sixth Assessment | United Nations Secretary-General. Accessed September 27, 2022. https://www.un.org/sg/en/content/secretary-generals-statement-the-ipcc-working-group-1-report-the-physical-science-basis-of-the-sixth-assessment
IPCC 2021. Climate Change 2021: The Physical Science Basis. Contribution of Working Group I to the Sixth Assessment Report of the Intergovernmental Panel on Climate Change.; 2021.
Bhatia P, Ranganathan J. The Greenhouse Gas Protocol: A Corporate Accounting and Reporting Standard (Revised Edition).; 2004.
United Nations / Framework Convention on Climate Change. Adoption of the Paris Agreement, 21st Conference of the Parties, Paris: United Nations.; 2015.