PIPETGIRL still supporting cancer research
We are pleased to announce that our latest donation of 20,000 CHF has been awarded to the Swiss Cancer League (Krebsliga Schweiz) to support research into the link between E3 ubiquitin ligases and breast carcinoma. This research, being conducted at ETH Zurich, is looking at how over-expression of GID E3 ubiquitin ligase – which is highly over-expressed in up to 55 % of aggressive breast, ovarian and prostate cancers – affects cell proliferation, impairs DNA repair and prevents apoptosis.
The goal of this research is to develop a comprehensive pre-clinical model of cellular GID function to help unravel how the E3 ligase complex contributes to tumor progression and metastasis in breast cancer cells. It is then hoped that this model can be used to develop prognostic markers of cancer progression, and to screen for compounds that may form the basis of a future therapeutic intervention.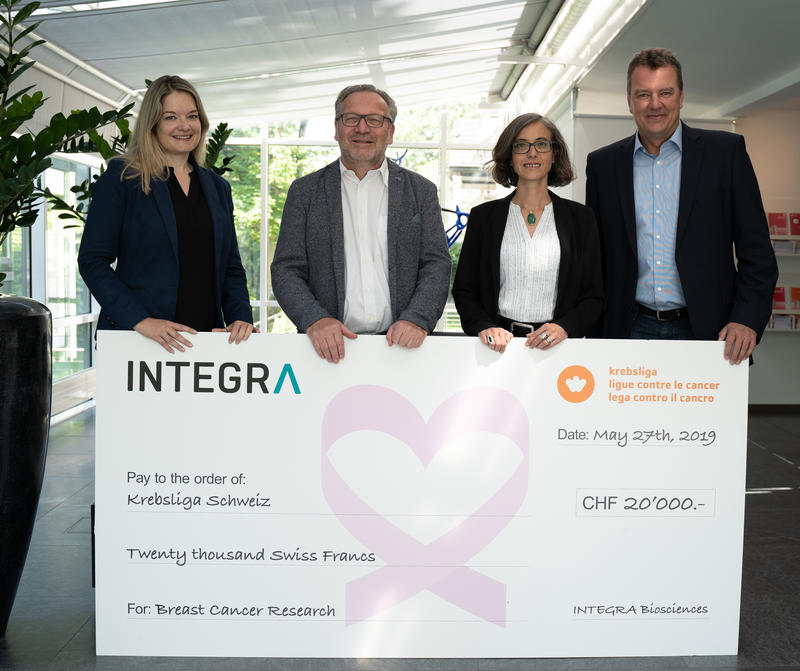 Lydiane Saucède, Product Manager and Application Specialist at INTEGRA, commented: "Breast cancer is one of the most common forms of cancer in women globally, and so we are very pleased to once again be helping in the fight against this devastating disease. We are very proud of this initiative, and sales of the PIPETGIRL pipetting controller have now led to over 27,000 € (US$ 30,000) in donations to cancer research institutes globally."