VOYAGER pipettes help DNA extraction for pharmacogenomics testing
El Paso Pain Center offers a complete pain management service – consisting of everything from medical monitoring to minimally-invasive pain procedures – and has 13 satellite clinics across the states of Texas and New Mexico. Biological samples from all sites are brought to a central lab for processing, where the team runs a range of PGx, toxicology, comprehensive and nutritional panels, as well as COVID-19 tests. PGx analysis is used to identify genetic variations that are known to affect the metabolism of certain medications – causing them to become ineffective in managing pain – or to have unwelcome side effects, providing a more personalized approach for individual patients.
No time to lose in the quest for answers
El Paso Pain Center Laboratory carries out approximately 45 PGx tests each week on saliva samples taken from oral swabs. Maria Esquivel, Clinical Laboratory Manager at El Paso Pain Center, explained: "Our main goal is to maintain quick turnaround times for our patients, so that they can receive the answers and care they need as soon as possible. PGx testing is extremely time critical, and quickly getting results back to patients gives them hope that they are one step closer to finding a medication that will effectively manage their pain. The VOYAGER adjustable tip spacing pipette has allowed us to improve our turnaround times and has demonstrated high precision, which reassures us that our results are accurate and reliable."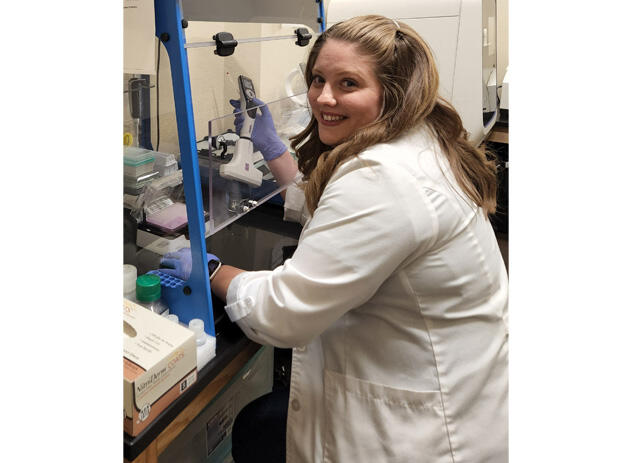 A flexible tool that steps up to the plate
The VOYAGER's versatility and user-friendly design have made it an indispensable part of the laboratory's infrastructure, and the pipette now plays a vital role in its daily tasks and workflow. "We perform DNA extraction in 96 well plates, but carry out analysis using 384 well plates. This handheld pipette makes it very convenient for us to rapidly transfer samples between these different labware formats, and speeds up this repetitive task," Maria continued. Tip spacing can be adjusted automatically to the team's requirements with just the click of a button, and this allows them to work one handed. The VOYAGER also reduces the chance of pipetting errors and of potential repetitive strain injury.
Increasing the availability of pain management
El Paso Pain Center is continually expanding in order to make effective pain relief solutions available to a larger segment of the population. This means that the quantity of samples it will have to process will only keep increasing into the future. "We are very satisfied with our products, and we're looking forward to continuing our relationship with INTEGRA. We plan to open several new clinics soon, so that we can reach more patients, and we may need to take on more VOYAGER pipettes to cope with the increasing demand and sustain our rapid turnaround times," Maria concluded.