Why we use INTEGRA pipettes in the development of monoclonal antibodies
CDI Labs was founded to commercialize technologies developed by the Johns Hopkins University School of Medicine, and is well-known for its flagship product – the HuProt™ Human Proteome Microarray. Covering over 80 percent of the human proteome, this array features the world's largest collection of full-length human proteins, and allows researchers to have a complete overview of what's going on at glass-slide scale. The company has since expanded its portfolio to include a catalogue of over 2,000 monoclonal antibodies that have been characterized and validated using HuProt to ensure high specificity.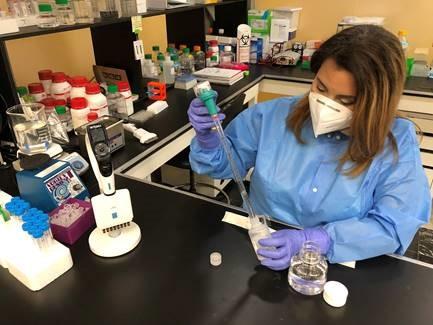 Monoclonal antibodies for every customer
Edisa Albino, a senior project manager and operations development scientist at CDI, explained: "Monoclonal antibodies are frequently used in life sciences research, yet many of the molecules currently available commercially aren't very specific. Each of our monoclonal antibodies is monospecific, and has been extensively validated using flow cytometry, characterization of protein expression and interaction, western blot etc. We have a broad mixture of clients, looking at everything from immune checkpoints and transcription factors to neurodegeneration and cancer, and almost everything in between. Some customers know exactly what they want, and can simply purchase 'off the shelf', while others need a more bespoke product that is designed specifically to work on their target of choice."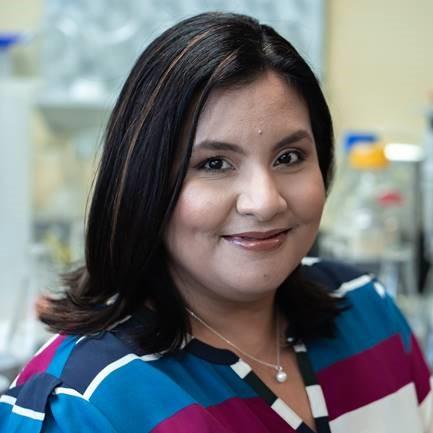 Reducing pipetting fatigue
CDI Lab's antibody workflow was completely manual and, with around 50 targets per month entering its development pipeline, they needed a solution to increase efficiency. Edisa continued: "The cell culture methods required to make these monoclonal antibodies are synonymous with pipetting. With the level of manual work seen in our workflows, it is unsurprising that many of our staff suffered from pipetting fatigue, with problems such as RSI and carpal tunnel syndrome. These issues lead to staff having to take a break from the bench to recover, which obviously affects efficiency and productivity. We therefore began researching different pipettes to help alleviate these problems, and came across INTEGRA electronic pipettes, which were very fairly priced and offered exactly what we needed."
"We now have three VIAFLO electronic pipettes and two VOYAGER adjustable tip spacing pipettes, which we have had for about three years, using them for PCR, immunoassays, cell culture, proteomics and purification. They are so ergonomic and comfortable for our users that fatigue is simply no longer an issue. The VIAFLO takes seconds to fill 96 well assay plates or 24 well cell culture plates, while the VOYAGER is perfect for transferring samples quickly from a 96 well plate to the human protein arrays for validation, where spacing between the tips needs to be completely different. Additionally, the pipettes are so versatile, so we can use them in a number of other areas, such as in our R&D laboratory."
"The GripTip pipette tips are the perfect complement to our pipettes. Many of the experiments that we run use expensive recombinant proteins, and so we don't have the luxury of simply repeating experiments as required. The GripTips never leak or fall off, so we know that our pipetting won't ruin our assays, which is a further weight taken off our minds."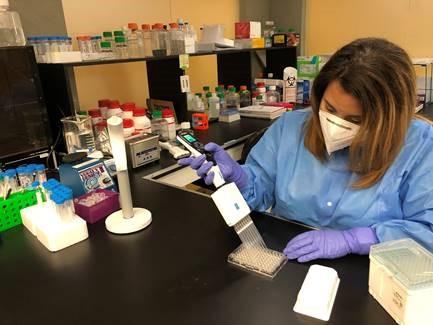 Increasing pipetting productivity and tackling quality control
"Another problem we faced with our previous manual multichannel pipettes was that the seals started to deteriorate over time, causing discrepancies in the volumes of liquid we were pipetting in up to half a plate each time! Switching to the VIAFLO and VOYAGER electronic pipettes has eliminated this issue completely; our workflows are much faster, our throughput has significantly increased and we have confidence in the accuracy of our results."
"We also love the INTEGRA pipettes' ability to track information for quality control purposes, such as the program used and the user ID. This was ideal for assisting in the development of an ELISA-based diagnostic test on behalf of a client, as we were able to meet the stringent QC criteria that apply to that type of business. We could take care of many of our quality control processes by simply downloading the information from the pipette, and logging it as we needed, which was perfect. Overall, I really think they're the best pipettes on the market for our needs," concluded Edisa.