New digital microfluidics platform fully automates NGS sample preparation
MIRO CANVAS has been developed to help solve the common issues faced by researchers when preparing samples for NGS. This revolutionary device performs fully automated library preparation and target enrichment hybridization, drastically simplifying NGS workflows for more walk-away time. Its validated protocols cover both long-read sequencing – such as PacBio sequencing – and short-read sequencing applications, including whole genome sequencing (WGS) and target enrichment. These preinstalled workflows ensure accuracy, precision and reliability for high quality end results.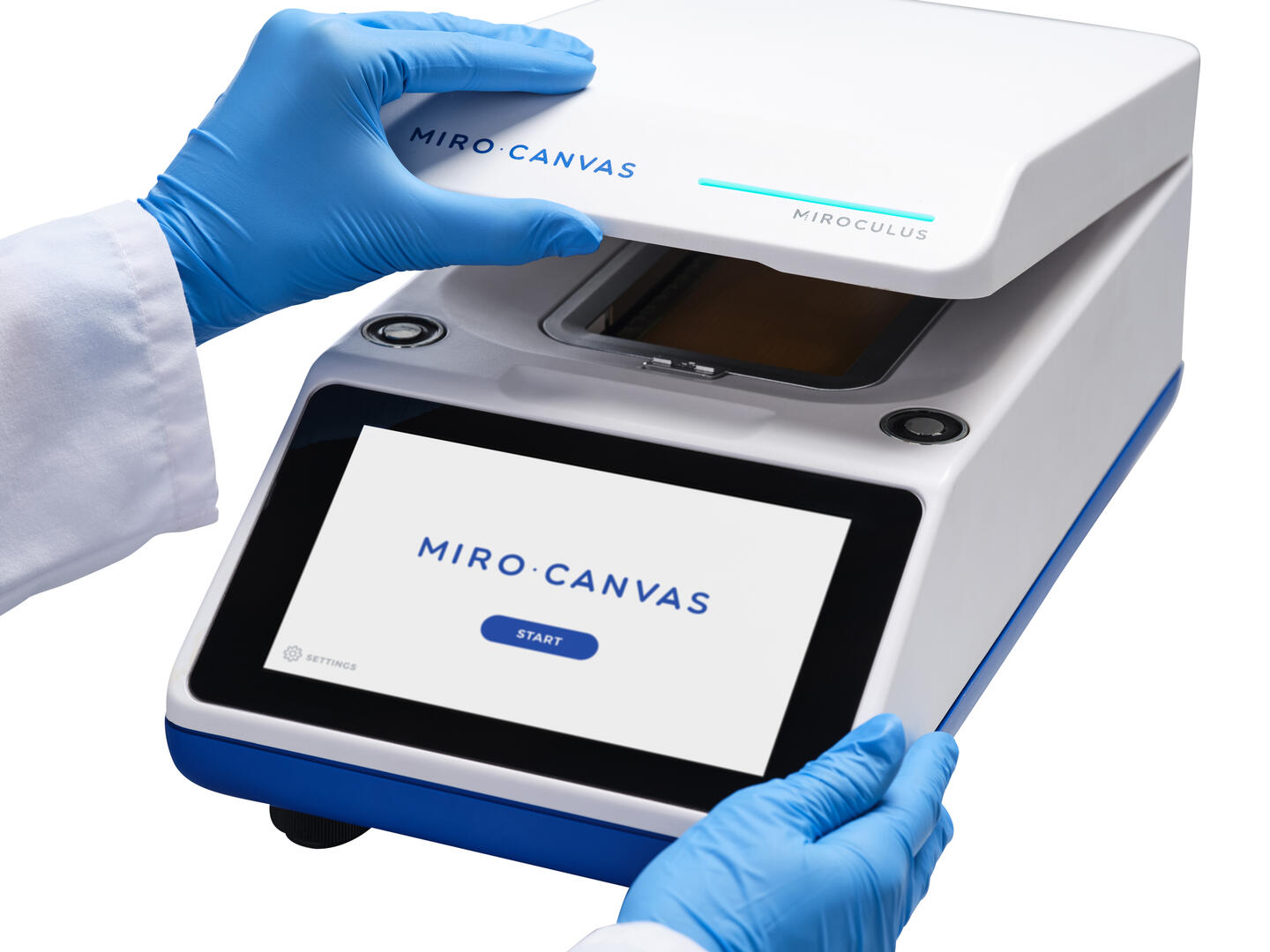 The platform employs digital microfluidics to perform sample preparation steps within the single-use MIRO cartridge. Sample and reagents are pipetted into the cartridge, and the microfluidics system then automatically moves droplets within the cartridge and across the electrode board to perform the steps required for sample and library preparation, without user intervention. The electrode board features thermal and magnetic zones so that thermal cycling and magnetic bead operations can also be performed automatically. The microfluidics technology ensures gentle sample handling to maintain the integrity of high molecular weight DNA samples, and also enables small volume reactions, reducing reagent use by up to 75 percent and leading to cost savings.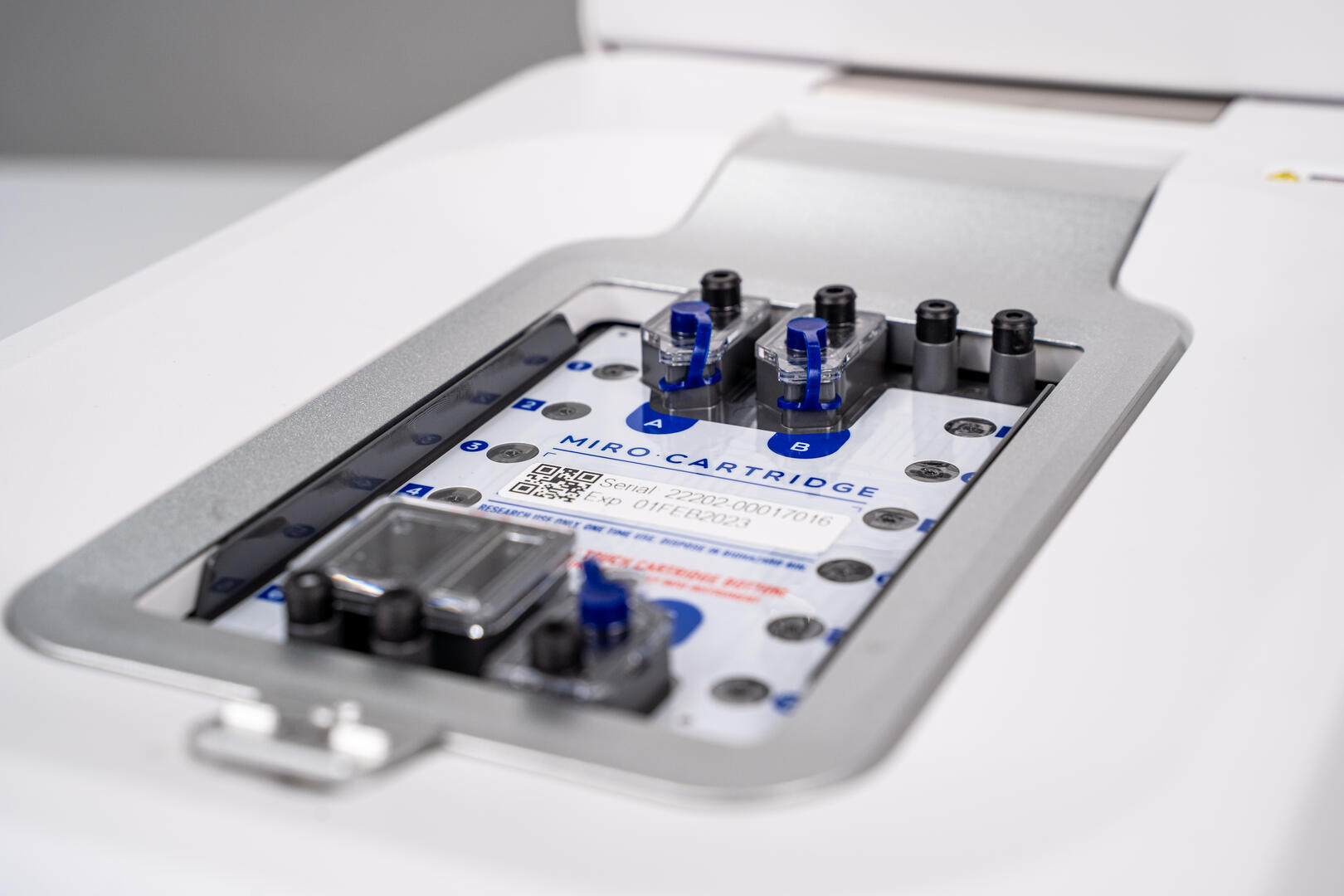 MIRO CANVAS is compact and can be integrated with multiple NGS platforms for seamless and convenient adoption, making complex NGS workflows more accessible to labs limited by manpower, space and budget. It is controlled via an intuitive onboard touchscreen that guides users through instrument set-up, requiring only 15 minutes of hands-on time per run, freeing up staff to perform other vital tasks for enhanced productivity. It also offers fast, on-demand sample preparation, so clinical specimens can be processed straight away upon receipt – without the need for batching – providing further time savings and streamlining genomics workflows.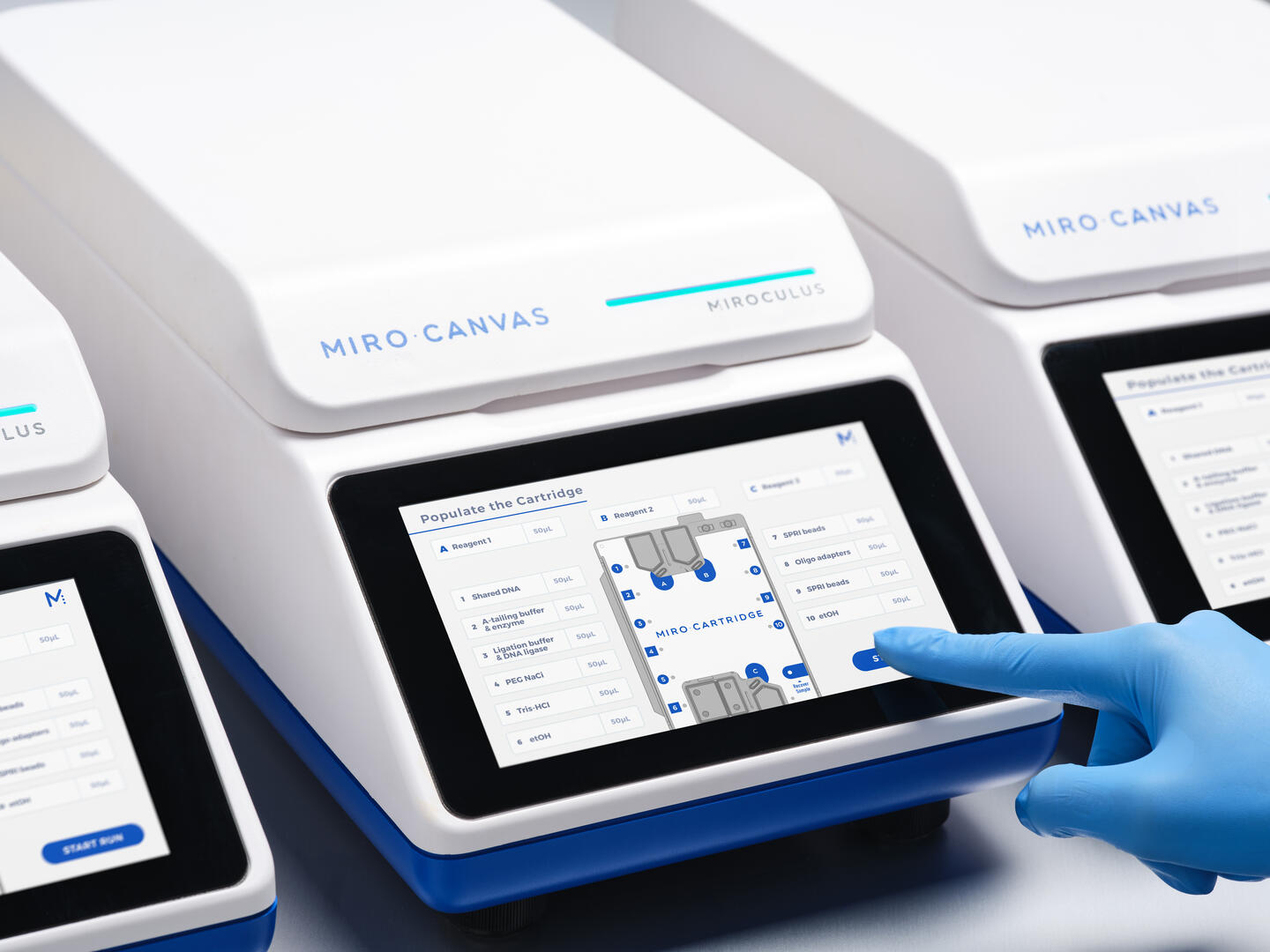 Urs Hartmann, CEO of INTEGRA Biosciences, said: "The addition of the MIRO CANVAS system to our portfolio represents a significant milestone for INTEGRA. This innovative microfluidics platform simplifies and miniaturizes NGS library prep workflows, removing the time bottleneck to help accelerate progress in this dynamic field. Streamlined sample preparation will certainly go a long way towards empowering scientists in academic, research and clinical laboratories, helping them to use NGS to translate their discoveries into practical solutions that will improve people's lives."