Efficient filling of VTM tubes to support COVID-19 testing
Scaling up production
In line with recent recommendations from the Centers for Disease Control and Prevention (CDC), VTM for COVID-19 testing can either be sourced commercially or made by diagnostic labs. The DOSE IT peristaltic pump therefore provides the perfect platform for labs that are rapidly preparing tubes of VTM for COVID-19 testing, as it can quickly and efficiently aliquot VTM into individual sterile screw-capped tubes.
Fast and efficient aliquoting
DOSE IT can be used to efficiently and accurately dispense large, defined volumes of VTM using a range of dispensing programs, and preparation time is kept to a minimum with the flip-top pumphead for easy tube loading. Dispensing can be user controlled via benchtop or footswitch, or software controlled – with dispensing occurring at set time intervals – offering the flexibility to adjust dispense rates to your workflow.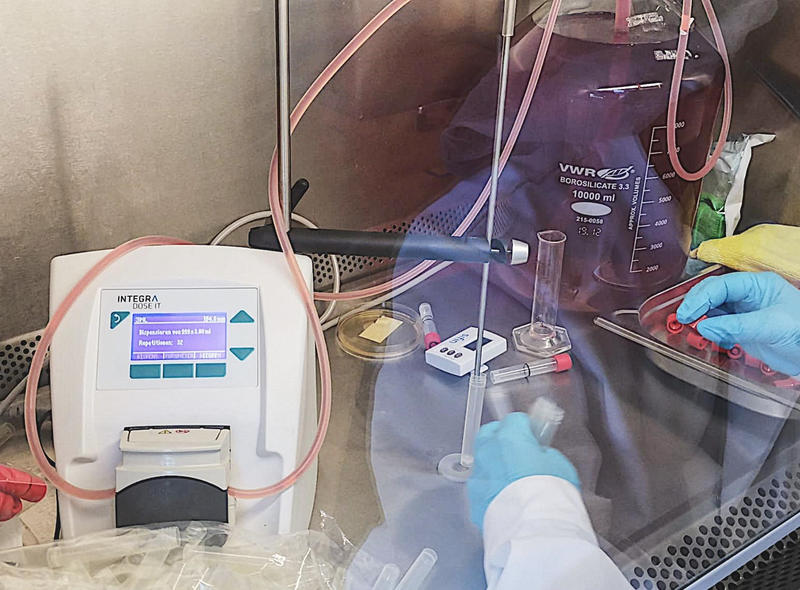 Xebios Diagnostics, based in Düsseldorf, Germany, manufactures high-quality ready-to-use culture media for microbiological diagnostic applications, and is using the DOSE IT to aliquot VTM into individual sterile screw-capped tubes to meet market demands. Christoph Mentzel, CEO of Xebios Diagnostics, commented: "We're seeing demand for these test kits from a number of diagnostic labs and from the Corona crisis team in the Netherlands. DOSE IT has allowed us to quickly and flexibly ramp up our production capacities to supply our customers with VTM tubes and test-kits for SARS-CoV-2 testing in this unprecedented time. We are taking on a number of new employees to help with production and needed a system that was robust, while also being extremely intuitive and easy to use to condense training time. The DOSE IT pumps met our requirements and we are using them to fill more than 500,000 test tubes per week at our production sites in Düsseldorf and Groningen (Netherlands) – the platform is really helping in the response to this virus."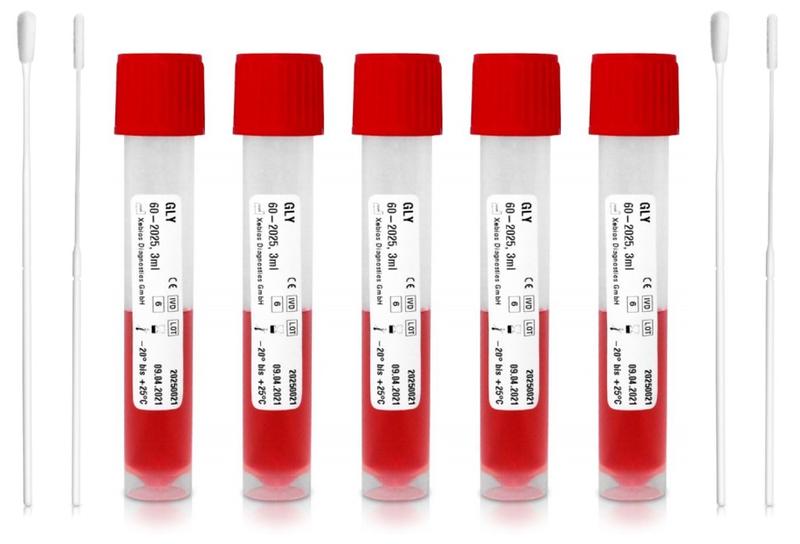 Minimizing contamination when moving liquids
DOSE IT's enclosed system ensures that fluid remains contained inside the tubing, minimizing the risk of contamination of the product or pump itself. Additionally, tubing can easily be sterilized after use, and there are no valve or seals to reduce contamination further. This design also decreases the need for spare parts, reducing costs. Not only is the system perfect for aliquoting VTM in the current pandemic, but suits a range of other applications; the gentle rolling mechanism enables the transfer of delicate liquids – such as blood cells – reducing the chance of sample damage and degradation that is often associated with pump designs that use rapid moving propeller blades to move the liquid.